PageTraffic Wins Best SEO Company Award at Global Youth Marketing Forum!
More feathers in our hat! PageTraffic bagged two awards at the very recent Global Youth Marketing Forum 2013, held in Mumbai on 14 February 2013. The first award is for Best SEO Company and the second award is for Best Use of Social Media Platform in Digital Agency. Navneet Kaushal, CEO of PageTraffic was present at the event to receive the award in person.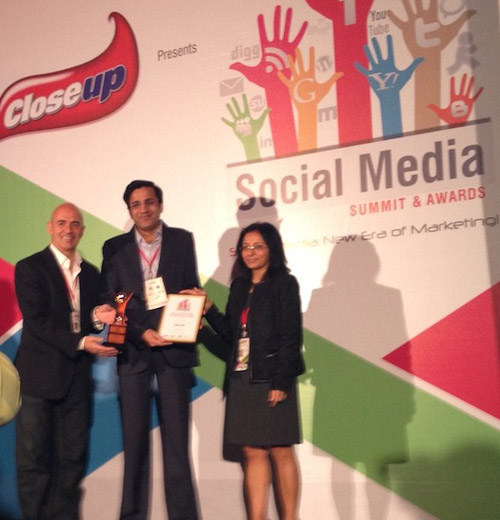 These awards are very important for us as they motivate us to keep striving for the best and never give up! As a matter of fact keeping pace with the ever changing digital world has not necessarily been an easy task to do. But with the constant trust and appreciation from our clients, it has not only been simple but it actually is a lot of fun. Thank you!