NEED AN ANSWER NOW?
GET IN TOUCH TO GET STARTED FASTER
Give us a ring
20+ years SEO Focussed Company
300+ websites successfully recovered from Google Penalties
9000+ Successful Campaigns Delivered
Accredited By
Our free, in-depth SEO analysis will help provide valuable data to skyrocket your growth.
Please fill the form below to partner with PageTraffic. If you need to address issues that are not covered by this form, you may write to us at sales@pagetraffic.com
* Page Traffic respects and understands the value of our customers' privacy, and therefore does not provide any information collected to third party organizations.
Alternatively you can contact us at : sales@pagetraffic.com
CLIENTS
SEO Services chosen by Brands, Small & Mid Size Businesses.
Case Studies from our SEO Packages
Organic Traffic Up By 300%
The small business wanted to boost their site's authority, improve keyword ranking and organic sessions. To do this they needed an effective SEO service packages that could help them get in front of more people on the internet who would be interested in their services - which would lead directly into increased conversion rates!
The SEO Strategy we Used:
In-depth intent based keywords optimization.

Restructuring the site, optimization of web content.

Conversion optimization & technical updates.

Mitigating toxic backlinks.

Building a momentum with strong backlinks.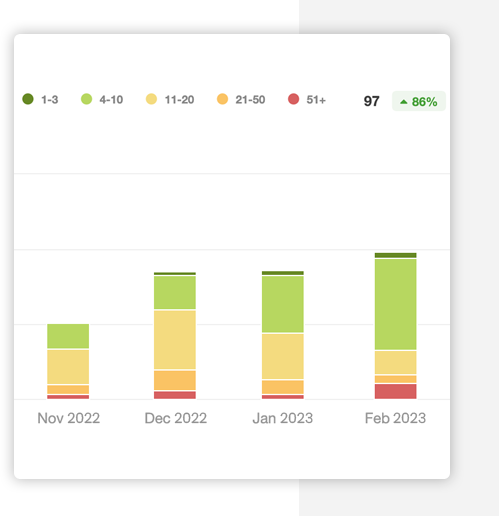 Want the full case study? Get in touch and we'll send it across.
What are our SEO Customers Saying
Our SEO packages customers have had great success with our services, and we're confident that you will too. Here's what some of them have had to say:
Philip Castleton

I am very impressed with the organization a Page Traffic. Unlike other SEO companies, with you I know exactly what work is being done, with other companies you just hoped that they were doing what they said they were going to do!
Dennis N.

Working with PageTraffic was an important decision for us. The site was new and we were scheduled to launch a massivea cross-media campaign in a few months. Beyond rankings, we also wanted to dominate brand name and related term searches.
David Benett

We came to PageTraffic with an idea. The guys designed, developed and optimized my site. Rest is a success story worth telling. We went from 0 to 40,000 visitors a day and sold on an average 500 tickets a day within 18 months of the site being launched. Thanks for everything, Nav.
Steve R

We have used other search engine marketing companies with very poor results. PageTraffic has kept our company in the top spots in Google keeping our phones ringing and our website providing excellent revenues. I highly recommend PageTraffic!
SEO TOOLS USED
To Provide excellent SEO services in-house, we use some high-end SEO tools including.