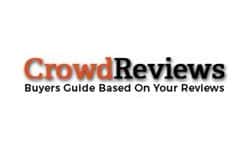 Summary - Award-winning SEO company, PageTraffic, has initiated training and workshop programs to help new talent in the industry. From campus seminars to webinars, PageTraffic is reaching across mediums to impart the right skills and training.
The single biggest problem with the search marketing industry has been lack of trained professionals. We initiated quite a few programs in-house to create the skillsets we needed. We understand that as an industry, we need to do the same. We have done pagetraffic review and taken the initiative to reach across to newcomers as well as industry professionals and impart the much needed skills training," says Navneet Kaushal.
May 17, 2013 -- PageTraffic, one of the leading SEO companies, has started multiple training and skill imparting initiatives. This includes conducting sessions at leading educational campuses, industry events as well as webinars.
In addition, PageTraffic has also offers SEO workshop and consultation services for corporates. These intensive training sessions provide access to experts who have personally handled numerous accounts and have real hands on experience. The biggest names in Indian industry have benefitted from PageTraffic's training workshops.
PageTraffic is also known for their custom designed consultation programs that are designed specifically around client's problem areas. It provides the long term vision, in-depth understanding and a sense of control in a short time that many take years to learn.
The company's CEO, Mr. Navneet Kaushal, will be conducting a webinar on Social Media for SEO" on May 31, 2013. The webinar will introduce viewers to best practices for social media optimization and how to optimize its impact towards improving your rankings. It is recommended for internet marketers, social media professionals, SEO experts and all entrepreneurs.
The webinar is conducted in association with 42inception. You can register and post your questions for the event at 42inception.
PageTraffic is known for its SEO services, Social Media Marketing services and its unique Full-Time SEO Consultant services. Under the offering, the company provides experienced SEO experts to work on client projects dedicatedly. This works wonderfully for large businesses and private label partners.
Contact Details
Chicago
1024 N Western Ave
Chicago, IL 60622
Ph (Toll-Free US): 800-718-7603
Outside US: 1-704-380-0113
Mumbai
Raheja Centre Point,
2nd Floor, 294 CST Road,
Mumbai -400098 INDIA
Ph: +91-9212521444
Let's get to know each other better
Connect with one of our Specialists for a free consultation, get support from our customer success team, inquire about media opportunities or strike up a partnership today!
Accredited as a Top SEO Company by