Are you considering launching an eCommerce website? If so, you may be wondering how much it will cost. The short answer is that the cost of an eCommerce website can vary greatly depending on a number of factors. In this blog post, we'll take a closer look at some of the key considerations that will affect the cost of your eCommerce website in 2023. We'll also provide some tips on how to keep costs down while still ensuring that your website is high-quality and effective. So, if you're wondering how much an eCommerce website might cost you, read on!
With the trend of consumers buying online through multiple devices increasing by the day, there is no better time to start an eCommerce business than now. And naturally retailers with brick and mortar establishments are now looking for having eCommerce website along with eCommerce SEO services, and more.
This post will cover everything you need to know about the development costs of an eCommerce website. But, before we begin, let's define an eCommerce website.
What is an e-Commerce Website?
An e-commerce website allows people to buy and sell physical goods, services, and digital products over the internet rather than in a physical store. A business can use an e-commerce website to process orders, accept payments, manage shipping and logistics, and provide customer service.
Types of e-Commerce Websites
The scope of e-commerce is vast, but such websites can be classified based on the parties involved.
Business-to-consumer (B2C): Probably the most familiar to the average person, a B2C site allows a business and a consumer to exchange goods or services, such as purchasing a T-shirt from your favorite online shop.
Business-to-business (B2B): A B2B platform allows two businesses to conduct electronic transactions. For example, if you own a company that sells T-shirts, you might purchase those shirts from an online wholesaler.
Business-to-administration (B2A) website: A B2A website facilitates electronic exchanges between an organization and a public institution, such as the website of a company that designed your city's web portal.
Consumer-to-consumer (C2C): A consumer-to-consumer (C2C) site, also known as a marketplace, facilitates the exchange of goods between two or more consumers. Websites such as Etsy and eBay are examples.
Consumer-to-business (C2B): sites allow individuals to sell goods or services to businesses. This could be a freelance SEO expert who works with businesses in a specific industry, or it could be an influencer who is paid to promote a company's products.
Consumer-to-administration (C2A): Like B2A, this type of site allows a consumer to provide information, goods, or services to public administration and governmental organizations—for example, paying a parking ticket through your city's web portal.
Factors That Affect eCommerce Website Cost
Several factors can affect the cost of an eCommerce website for your business. Here are a few of them:
Domain and Hosting
Domain is the name or the address of your website, and Hosting is where all of your website, product, and user information is stored. Having a memorable name for your eCommerce website will help you establish yourself as a brand.
The average cost of a domain is around $10-$20 a year. However, it may vary depending upon TLD and registrar. A hosting plan can range between $49 and $300 per month. If you purchase the domain and hosting for a longer period of time, it may be less expensive, and you can also set your domain to automatically renew. You may notice a price difference between providers because some provide additional features and support for your site, whereas others may only provide server space.
Design and Theme
You now have an eCommerce site hosted on a domain, but you need a layout to make it look nice. You can attract more customers by making your website look clean and user-friendly.
A catchy and presentable logo can attract more attention. Choosing a professional to do it for you is thus the wise choice. A professional logo, on the other hand, can cost anywhere from $500 to $5,000.
Choose an appealing website layout, add beautiful product shots, a catchy logo, readable content, and design the overall flow of the website.
A responsive eCommerce website that adjusts itself according to the device browser layout would cost at least $1499 and could cost more depending on the requirements. You can use a free pre-existing template or a premium one. A paid theme can range in price from $100 to $1,000.
Website Content
Any website requires content and copywriting. Fortunately, unlike other websites, an eCommerce website does not require a large number of text-only pages. Because it is an eCommerce website, proper and well-written product descriptions can help influence the user's decision to buy.
Product images and descriptions that are well-written can help you rank higher in search engines. Hiring an experienced content/copywriter to curate your website content would cost about $1,000 per month, the final cost would depend on the total content requirements of your website.
Also, Read Best way to handle duplicate content in E-commerce site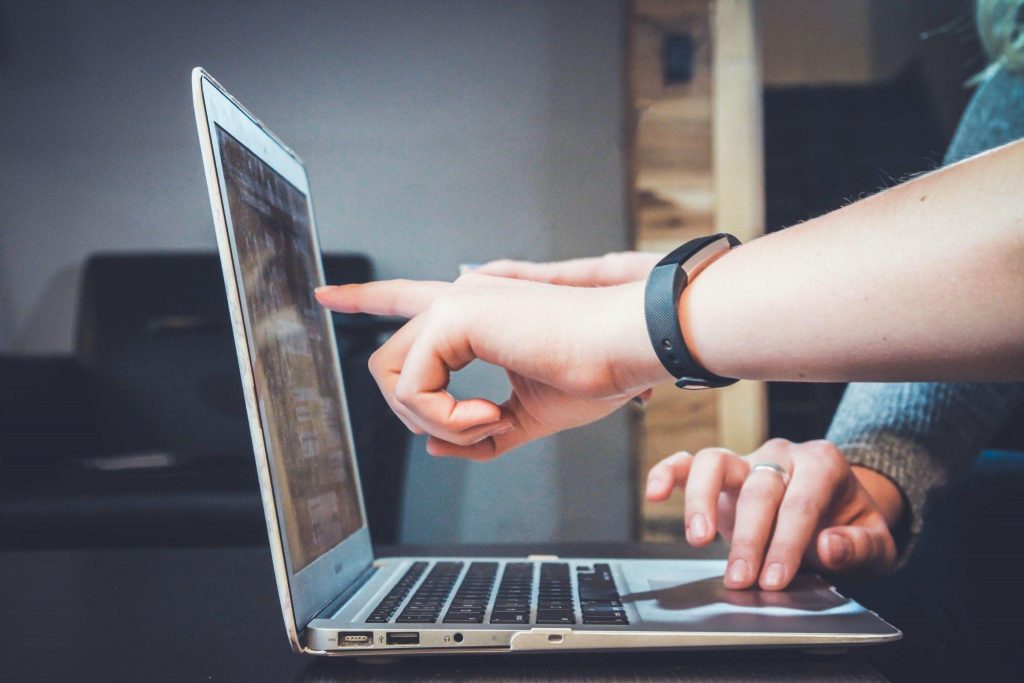 Website Usability
Whatever eCommerce platform you choose, it is certain that you will want to add some additional functionality to help you promote and grow your business, such as a live chat feature, online payments, and so on. In terms of website design, rather than coding from scratch, you can usually use premade solutions known as plugins or extensions.
Each new feature you add may cost you money for as long as you want to use it. Setting up your desired eCommerce plugins or extensions on a website would begin at $500.
SEO and Marketing
It makes no sense to create a website that no one can find. For the most effective exposure, you must incorporate optimization from the start. It is far easier to incorporate SEO early on than it is to incorporate it during a website redesign.
SEO is a set of back-end changes, content tweaks, and link-building initiatives that allow you to increase the visibility of your website in search results. As a result, when calculating the cost of an ecommerce website, you must take into account your promotional strategy and the costs associated with it.
A typical SEO package could cost your business anywhere between $500-$1500 per month. While this cost may seem surprising to some, it gives excellent ROI in the long run.
Also, Read Shopify SEO Guide: How to do Shopify SEO
Maintenance
Once you have created an eCommerce website, you must keep it running smoothly. Maintenance includes fixing bugs that may appear, adding new elements to a specific section of the site, and keeping your website operational.
It may cost a little more, but it is only a matter of time before you have problems with your website if you do not maintain it. Whatever happens, you want to make sure you have someone on your side who will keep your site running day after day, right? Website maintenance plans generally start at about $55 and go up to $200 per month.
Breakdown of eCommerce Website Cost
Check out the table below for a breakdown of average ecommerce website costs, from design to development to maintenance! Continue reading for a more detailed explanation of these costs to build and maintain an ecommerce website!
| | | | |
| --- | --- | --- | --- |
| | Small | Medium | Large |
| Design | $500 | $1000 | $5000 |
| Functionality | $500 | $1200 | $10000 |
| Fulfillment | $100 | $150 | $500 |
| Marketing | $1200 | $2000 | $5000 |
| Maintenance (pm) | $100 | $500 | $2500 |
| Essentials | $100 | $150 | $500 |
| Total | $2500 | $5000 | $24000 |
| | | | |
How Much Does It Cost to Build an Ecommerce Website?
The best way to estimate the cost of developing an eCommerce website is to compare various eCommerce platforms, tools, add-ons, and additional services that you will require based on your business needs.
This is the only way to get an accurate price for an eCommerce website.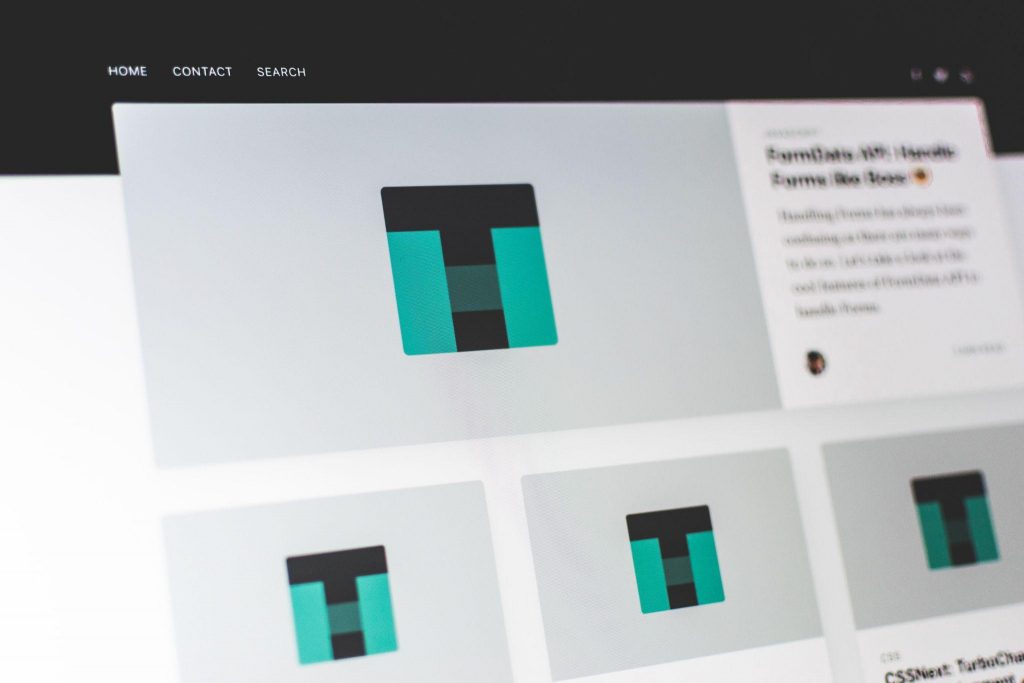 Because there are so many different ways to build an online store, most online eCommerce website cost calculators are completely inaccurate and hence you must avoid them.
To keep this article focused, we will divide our eCommerce cost analysis into the major expenses listed below:
Hosting fees
Fees for payment processing
Design fees
The cost of add-ons and extensions
Total Expenses For an eCommerce Website
You can create an online store using a variety of eCommerce software and platforms. For the purposes of this article, we will use the top eCommerce platforms:
That being said, let's begin calculating the cost of developing an eCommerce website and how to save money along the way by making wise decisions.
Hosting Fees
Web hosting is required for every website on the internet. This is where the files for your website are kept. You will also need a domain name, which is your website's internet address, such as pagetraffic.com.
When it comes to eCommerce hosting, you have two options for your eCommerce projects. Each has its own set of costs and technical requirements.
Let's take a look at them both.
Costs of Self-Hosted eCommerce Website Hosting
WooCommerce is the most widely used eCommerce platform, powering millions of small and large online stores worldwide. It is available as free software, so you can download and use it to create as many eCommerce websites as you want.
To install it, you will need a WooCommerce web hosting account. A domain name and an SSL certificate are also required. A basic website hosting plan costs $7.99 per month, a domain name costs $14.99 per year, and an SSL certificate costs $69 per year.
All of these expenses add up to a small but significant investment in order to create a starter eCommerce store. As your company grows, you will need to upgrade your hosting plan to handle more traffic.
This means that as more people visit your website, your hosting costs will rise. Hopefully, by then, you will have made enough money (sales) to cover the rising costs of hosting.
You can change your hosting provider to a managed WordPress hosting provider, such as Site Ground. Their Start Up plan costs $7 per month and the GoGeek plan costs $15 per month.
The following are the benefits of a self-hosted eCommerce site:
You have complete control over how your eCommerce site is built.
You can save a lot of money by only purchasing what you require.
You can make an unlimited number of sales, add an unlimited number of products, and use any payment gateway platform you want.
Having said that, some non-technical users prefer a done-for-you solution over learning how to install their own eCommerce software. This is where SaaS eCommerce platforms come into play.
Costs of SaaS eCommerce Platform Hosting
Ecommerce platforms that are available as SaaS (Software as a Service) do not require you to install, manage, or host the software yourself. The software includes the cost of website hosting. You do not need to be concerned about website hosting.
Shopify and BigCommerce are two of the most popular SaaS eCommerce platforms.
They both provide extremely simple and highly scalable eCommerce platforms for selling your products online. Both platforms include SSL, but a domain name must be purchased separately.
The following are the prices for Shopify eCommerce plans:
Basic plan costs $29 per month
Shopify plan costs $79 per month
Advanced plan costs $299 per month
Let us now compare it to the BigCommerce plans:
Standard plan costs $29.95 per month
Plus plan costs $71.95 per month
Pro plan costs $224.95 per month
Each plan for both platforms comes with a unique set of features that you should review before deciding on the best plan for your needs. There are some significant differences between Shopify and BigCommerce, which we will go over throughout the article.
For example, the BigCommerce Standard plan restricts you to $50,000 in annual online sales. Following that, you must upgrade your account.
Shopify, on the other hand, requires that you use Shopify payments. You will be charged an additional 2% fee for each transaction made on your eCommerce store using a third-party payment gateway if you choose to use another payment gateway. For their higher-paid plans, the fee is reduced to 1%, and then to 0.5%.
Estimated eCommerce Hosting Costs
$2.75 – $241.67 per month for a self-hosted eCommerce website
SaaS eCommerce hosting costs between $29 and $299 per month
Please keep in mind that this price range is intended for small to medium-sized online stores. For high-volume stores, you will most likely need to upgrade to Shopify Plus or BigCommerce Enterprise, which cost thousands of dollars per month.
You will need to upgrade your hosting plans with WP Engine, Liquid Web, or whichever hosting provider you are using on the self-hosted site. Based on the above hosting cost analysis, a self-hosted eCommerce site powered by WooCommerce wins.
Payments Processing
When selecting an eCommerce platform, many newcomers fail to consider payment processing fees. This can have a serious impact on your business by significantly increasing your costs and decreasing your profits.
Let's look at how different eCommerce platforms handle payments and how much it would cost you to accept customer payments.
WooCommerce Payment Fees
Because WooCommerce is open-source software, it has numerous payment platform integrations. This means that self-hosted WooCommerce eCommerce websites can use any payment gateway they want.
WooCommerce by default supports the PayPal and Stripe payment gateways for accepting credit card payments. You can also select from a plethora of other payment services available as extensions. You will only be paying the payment gateway service's processing fees. Each has different rates for various regions, currencies, and services.
Another benefit is that WooCommerce offers extensions and integrations for some lesser-known regional payment services. This is a significant benefit for eCommerce websites that cater to customers in specific countries. You can use WooCommerce to compare the rates for various payment services and select the best option for your business.
WooCommerce also does not limit the number of sales you can make on your website. This allows eCommerce websites to select their payment service without incurring any overage fees.
Payment processing fees for WooCommerce:
Payment processing fees vary by payment gateway, currency, and region. Here's a quick rundown of some of the most popular payment gateways in US dollars.
PayPal charges 2.9% plus $0.30 for transactions exceeding $10.
Stripe charges 2.9% plus $0.30 per transaction.
Authorize.net charges 2.9% + $0.30 per transaction + $25 monthly fee.
Shopify Payment Fees
Shopify Payments, its own payment solution, allows you to accept credit card payments on your website. It also provides a variety of third-party payment gateways, including regional and cryptocurrency payment options.
Shopify Payments is currently only available in 15 countries. You must carefully read the payment terms for your country because you are not permitted to sell certain items in some countries.
If you choose to use a third-party payment service, you will be charged the payment gateway's fees plus an additional 2.0% fee to Shopify. This may not appear to be a large sum at first, but it can quickly add up. Given that most payment services charge an average of 2.9% of the transaction amount, you could end up paying up to 5% of the total transaction as payment processing fees.
If you live in one of Shopify's 15 supported countries, you can now get nearly the same rate as PayPal. If you are not located in one of those countries, you will be charged an additional 2% fee by Shopify for each transaction, which could significantly reduce your profit margins.
Payment processing fees for Shopify
2.9% + 30 per transaction for Shopify Payments
Third-party payment services: The payment gateway fees plus an additional 2% fee paid to Shopify per transaction.
BigCommerce Payment Fees
BigCommerce offers over 65 third-party payment gateway options. These payment platforms have a greater global reach than Shopify but not as much as WooCommerce.
The most significant advantage of using BigCommerce is that there are no additional transaction fees. This means you only pay the payment service provider for each transaction (similar to WooCommerce).
The fees for each transaction are determined by the payment service, currency, and country. You can use any of the popular payment services such as PayPal, Square, Stripe, Authorize.net, and many others.
Payment processing fees for BigCommerce
PayPal charges 2.9% plus $0.30 for transactions exceeding $10.
Stripe charges 2.9% plus $0.30 per transaction.
2.9% + $0.30 per transaction + $25 monthly fee for Authorize.net
Estimated Payment Processing Fees for an Ecommerce Website
The costs of payment processing will be determined by your eCommerce platform and the payment services you select. The following is an estimate of the payment costs.
WooCommerce: 2.9% + $0.30 transaction fee via PayPal or Stripe
Shopify Payments: 2.9% + 30 | Extra 2% per transaction for third-party payment gateways
BigCommerce: 2.9% + $0.30 per transaction via PayPal or Stripe
Please keep in mind that these costs do not include any fees levied by your bank. When it comes to payment processing costs, WooCommerce and BigCommerce are neck and neck.
Also, Read Shop Pay Reviews: What is Shop Pay and How Does It Work?
Costs of Ecommerce Website Design
The eCommerce industry is expanding at a breakneck pace. Every day, new online stores open their doors, and chances are, there is already fierce competition in your field. This is where design enters the picture. Giving your website a professional and customer-focused design can help you stay ahead of the competition.
Because most eCommerce platforms are aware of the design issue, they provide ready-made website templates. The layouts can be customized by store owners using simple drag-and-drop tools.
Store owners can also buy premium designs, which include extra features, priority support, and unique layouts. Of course, you can also hire a developer to create a completely unique template with unique features.
Let's take a look at how much it costs to design an eCommerce website on various platforms.
Costs of WooCommerce Design
In terms of design and appearance, WooCommerce is the most adaptable option. It is built on WordPress, the most popular website builder, so you can use any WordPress theme with WooCommerce.
While a pre-set WordPress theme costs anywhere between $50 – $1,000, a custom theme can be very expensive depending on the features you require and the developer's expertise. For an average-sized eCommerce business, the overall cost of custom website development could range from $1,500 to $5,000.
A high-end custom theme with its own companion plugins can cost between $10,000 and $30,000.
Costs of Shopify Design
Shopify provides ready-made templates that you can use to get started with your eCommerce store. It also includes tools for customizing the layout, colors, and other settings.
On the Shopify website, there are currently 10 free and 65 paid themes available. This is a very small number, especially when compared to the thousands of WooCommerce themes available. A paid Shopify theme typically starts at $160. Cheaper themes can be found on third-party theme marketplaces, where Shopify themes can be purchased for as little as $59.
You can also hire a developer to create a custom Shopify theme for you. However, because Shopify is not as popular among developers as WooCommerce, your hiring pool will be smaller and your rates will be higher.
A custom design development for Shopify can cost anywhere from $5,000 to $30,000, depending on the developer and their rates.
Costs of BigCommerce Design
BigCommerce also provides both paid and free themes. There are currently 12 free themes in various styles and over a hundred paid themes available in the store. Each of these themes is completely customizable via an easy-to-use user interface. You can customize your store with your own logo, custom colors, and different layout styles.
Paid BigCommerce themes start at $160 or more. A custom BigCommerce theme can range in price from $3,000 to $30,000, depending on the developer or agency you hire.
Ecommerce Website Design Costs Estimated
WooCommerce is available for free, $99 for premium, and $5,000 for custom.
Shopify is free, premium costs $160, and custom costs $5,000.
BigCommerce is available for free, $160 for premium, and $5,000 for custom.
BigCommerce and Shopify both have a limited number of free and paid themes. WooCommerce gives you access to thousands of free and paid themes, a large developer pool, and a lot more design flexibility.
Add-ons and extensions
It is simply not possible for an eCommerce platform to incorporate all of the features you will require into a single piece of software. Even if they tried, the situation would become chaotic, and the software would become difficult to use.
To address this issue, most eCommerce software is built in a modular fashion. This enables the core software to be supplemented with add-ons and apps.
These add-ons or extensions enable you to enhance and expand the functionality of your eCommerce website. Many of them are paid, and purchasing them will raise the cost of developing an eCommerce website.
Let's compare the prices of popular eCommerce platforms' add-ons and extensions.
WooCommerce Add-ons and Extensions
No other eCommerce platform comes close to WooCommerce in terms of add-ons and extensions. There are thousands of free and paid WooCommerce add-ons available for use.
You should also keep in mind that WooCommerce is built on WordPress, which gives you access to 59,000+ free plugins. For every feature you can think of, there is a plugin or add-on available.
The cost of paid WooCommerce addons ranges from $19 to $299. (depending on licensing plans and features of a plugin). If that isn't enough, and you require a customized feature, you can hire a developer to create a plugin for you. It could cost you between $500 and $10,000 USD, depending on the amount of work required and the rates of the developer you hire for the job.
WooCommerce addons range from free to $299, while custom plugins range from $500 to $10,000 USD.
Shopify Add ons Cost
Shopify is a SaaS platform with tightly integrated core software that provides maximum security and stability to all users. They do, however, provide APIs for developers to use in order to integrate their own services and solutions into Shopify. These addons are available in the Shopify app store as third-party apps.
There are hundreds of free and paid apps available. The cost of paid apps varies, and the majority of them require a monthly subscription. You can also add private apps created specifically for your store to Shopify. The app must be stored and run elsewhere, and Shopify API keys can be generated to manage the app's access permissions.
Costs of Shopify Add Ons
Depending on developer rates and skills, a custom app can cost $5,000 or more.
BigCommerce Add Ons Cost
BigCommerce, like Shopify, allows you to install both free and paid apps. Many of these third-party apps require a monthly subscription. Hire developers to create custom apps for a single store. These apps are saved as draught apps and can only be used in that store.
Costs of BigCommerce Addons
$1000+ for a custom app, depending on developer rates and skills.
Estimated Cost of Ecommerce Website Add-Ons
This is difficult to calculate because each online store will use a different app for their specific needs. Using more paid add-ons will, of course, cost more and significantly increase your total costs. Recurring billing add-ons will be an ongoing expense for your company.
We are assuming you will be cautious with paid add-ons in order to provide a very conservative estimate of the costs.
Costs for add-ons could range from free to $1,000 USD.
WooCommerce addons and WordPress plugins are generally less expensive because they are billed annually, whereas Shopify and BigCommerce apps are billed monthly.
This article will give you an idea of how much ecommerce web design typically costs. It should be noted, however, that no two website projects are exactly alike. Many complex factors all come together to determine the pricing of your ecommerce website.
When it comes to website development, make sure you shop around, get quotes from various developers, and use the figures in this article as a guideline for what you should be paying. Be wary of price gouging, but also of anyone promising a full custom ecommerce website at a drastically reduced price.
Frequently Asked Questions
How do you estimate the cost of a website?
The cost of a website is based on a number of factors like the platform it is built on, number of pages, content requirements, marketing and SEO requirements, etc. Each of these play a vital role in determining the total cost of a website.
How much does it cost to create a website for a small business?
A small business website costs between $1500 and $3,000 on average. This average includes the purchase of your domain name and website hosting plan, as well as the design and development of your site. The total cost of developing your website will be determined by its size, features, and complexity.
How many hours does it take to build a website?
The time it takes to create a website typically ranges between 150 and 500 hours. If you hire a professional or a company to build your website, the process will be divided into stages. The normal phases of a website design and development project are discovery, design, development, testing, launch, and maintenance.