As a digital marketer, you're always looking for new and effective ways to reach your target audience. You may have heard the term "performance marketing" before, but what is performance marketing? Performance marketing is all about using data-driven methods to achieve specific marketing goals. This can include things like increased web traffic, improved lead generation, or higher conversion rates. By tracking the results of your campaigns and optimizing them accordingly, you can ensure that your investment in performance marketing is paying off.
Global digital advertising spending is expected to reach $701.2 billion in 2023. According to Statista, this figure will steadily rise over the next few years, reaching a whopping $857.5 billion by 2025. Given this forecast, it is no surprise that new forms of online marketing like social media advertising, affiliate marketing, SEO services, performance marketing, etc will emerge.
Marketers now have the incredible ability to collect campaign data 24/7 and measure results as they occur to frame affection lead generation strategies. Previously, attribution was nearly impossible; however, data transparency now allows marketers to optimize their campaigns so that they perform better.
In this post we will discuss different aspects of performance marketing and whether it can help your business succeed or not.
What is Performance Marketing?
Performance marketing is a hybrid of paid advertising and brand marketing. It refers to advertising programmes in which affiliates and marketing firms are only paid when a desired action is completed, such as a completed lead, sale, booking, or download.
This win-win marketing opportunity allows a merchant and affiliate to target campaigns in a strategic, high ROI manner, all based on performance. A merchant can feel confident that their money is being well spent if they pay the affiliate when a specific action is completed, because they are already converting their target audience before they pay for the transaction.
Additionally, merchants can benefit from free brand exposure and targeted clicks along the way.
What Makes Performance Marketing Unique?
In most traditional forms of advertising, the advertiser pays a fee for ad space up front, regardless of performance. This could imply spending hundreds or even thousands of dollars without ever seeing a conversion. Advertisers only pay when the success metric (conversion, action, or transaction) is met with performance marketing.
Here is a short comparison between traditional marketing and performance marketing models.
Brand marketing vs. Performance marketing
Standing out in an increasingly crowded market is difficult, which is why brand awareness is so important. There are numerous methods for increasing brand awareness, including social media campaigns, native advertising, content marketing, and others. Because they are measurable and advertisers only pay for specific actions, some of these may actually fall under the category of performance marketing.
Product specific actions, for example, is a powerful way to increase brand awareness by exposing target audiences to relevant, top-of-funnel content that addresses their pain points and piques their interest. This is a type of performance marketing because the results of these campaigns can be attributed and the advertiser only pays based on a specific budget and conversion goal.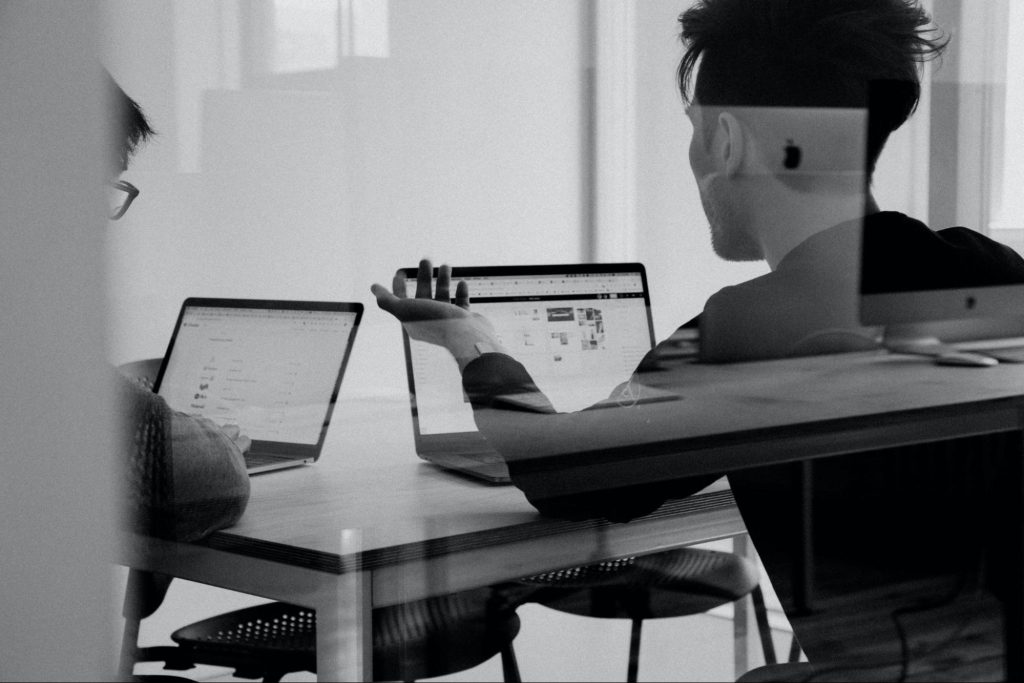 Affiliate marketing vs. Performance marketing
Because it is entirely driven by metrics and goals, affiliate marketing is a distinct subset of performance marketing. A commission is earned through affiliate marketing for promoting another company's product or service online.
The affiliate marketer advertises on the merchant's behalf in order to drive traffic, clicks, and sales to the merchant's website. The affiliate is only compensated for actions such as clicks, conversions, or leads.
Programmatic marketing vs. Performance marketing
Programmatic marketing is an automated method of purchasing ad space in order to target the most relevant audience at the lowest possible cost. Programmatic is quickly becoming an essential component of performance marketing, allowing advertisers to buy better placements at scale while maximizing their ROI.
The in-depth reporting and analysis provided by programmatic means that advertisers can investigate the performance of programmatic ads and optimize in a targeted manner. More information on programmatic advertising can be found here.
How Performance Marketing Works?
Although the definition of performance marketing is now clear, the main difference between it and other types of marketing is how businesses pay for their campaigns. Advertisers pay when a specific action occurs, rather than upfront or monthly.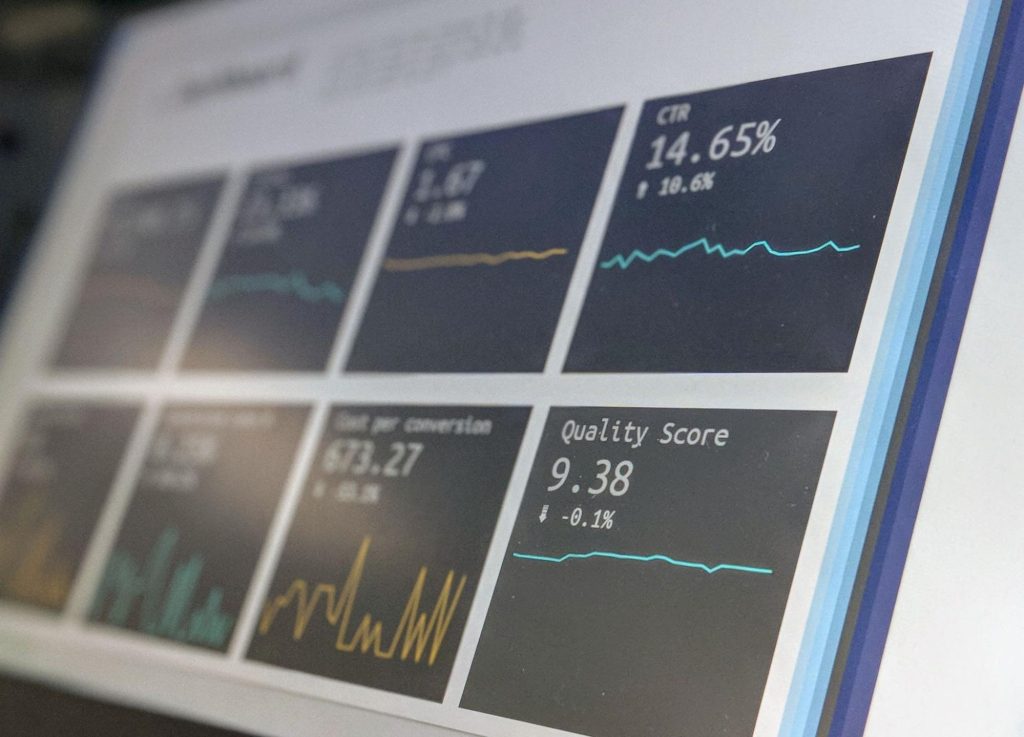 The goal of digital performance marketing is to maximize these outcomes, which may include:
Assume your company wants to attract the attention of your target audience in order to generate leads. You could hire a marketing firm to help you get your brand in front of more people by having these marketers promote your company to potential customers. The goal is for users to fill out a form to learn more about your company and become leads.
Also, Read: Top 10 Lead Generation Tools in the Digital Space! 
Purchases of Goods or Services
Sales can also be a goal of performance media marketing. For example, if you own a restaurant, a performance marketer may create ads or content that highlight the dishes served at your establishment. The goal is to get customers to visit your restaurant or make a reservation, which will result in a sale for your company.
Businesses that have mobile apps can use online performance marketing to encourage app downloads. Apps are widely used by businesses in a variety of industries, including technology, food, ecommerce, and others.
Downloads can be generated by performance marketers promoting your app. These downloads may result in increased sales and revenue for your company.
A performance marketing campaign's outcomes are not limited to these three options. They can be anything as long as the advertiser and the company being advertised agree to the terms.
Choose metrics that are relevant to your business objectives. Website traffic, for example, may be beneficial but may not directly translate into sales.
What are the Marketing Channels for Performance Marketing
If performance marketing necessitates accountability, then performance marketing channels are those that enable you to track specific actions. You already know how it works and the basic terms, so let's take a look at the top contenders right now.
Native advertisements
It is a difficult pill to swallow, but you must: most people in your target market are unaware of digital advertising. They either have filters in place, such as ad blockers, or they subconsciously filter ads, or both.
Native advertising provides opportunities for click-throughs on websites where your target market consumes content. Native advertising receives ten times the number of clicks as other forms of online advertising.
The following are the pillars of native advertising:
Providing valuable content of high quality.
Using smart distribution through the right publishers.
The good news is that content discovery platforms like UpContent offer advanced predictive engines that ingest massive amounts of data to match viewers with content they are likely to be interested in.
Here's how you can successfully launch a content discovery campaign through native advertising:
Set a goal – Determine a specific goal and define key metrics for tracking progress.

Optimize the content – Build campaigns around content that has the potential to inspire action.

Prepare your launch – Launch preparation entails deciding on content, audience filters, and budget constraints.

Optimize – By analyzing data, identifying the publishers driving the best results, and adjusting your budget accordingly, you can fine-tune campaign performance.

Re-align and revise – Examine how campaign performance compares to your original goal and look for ways to improve it with granular variables like time of day, site, and device type. Consider how content discovery can help with other efforts throughout the marketing funnel.
Sponsored content
Sponsored articles, like content discovery, are a type of native advertising that is considered a content performance marketing play. Sponsored articles can increase overall online visibility in front of a highly targeted audience while driving qualified traffic and conversions.
Here's how sponsored content can help you excel in different ways-
Sponsored content indicates that the publisher is a news organization.
Sponsored articles are distinguished from their short-form sponsored social counterparts by their long-form editorial nature.
Association with a publication, as well as exposure to its audience, raises brand awareness, web traffic, conversions, and the likelihood of profitable consumer purchasing behavior.
Also Read: A to Z of Content Marketing: A 40 Point Content Marketing Checklist!
Social media advertising
It is no secret that achieving measurable results with organic reach via social media networks has become much more difficult. As a result, agencies and media buyers are investing in social media advertising to supplement their performance marketing programmes.
Social networks provide clear metrics for measuring key performance indicators (KPIs) such as clickthrough rate (CTR), cost per click (CPC), and overall ROI. Your starting point, as with all performance marketing efforts, is to define your objectives.
Reasonable objectives for social advertising include increasing:
Traffic
Engagement
Lead generation
Sales
The next practical step is to decide which social platforms to start with. Think about the following:
How the network's demographics align with the brand.
The amount of traction you have gained on each network through organic efforts.
How your competitors use various social channels.
Advertisement formats that can be used on the network.
Of course, you can advertise on a variety of social media platforms, including Facebook, Instagram, Twitter, LinkedIn, YouTube, Snapchat, and Pinterest.
We will not go into specific performance marketing campaign structures for each, but consider the following best practises:
By utilizing the targeting options available, you can create specific target audiences. As you narrow in on your target audience, you'll adjust the dials.
Strive to create ads that complement the organic content available on each network. On social media, overt promotional efforts usually backfire.
Take the time to learn about the advantages and disadvantages of the various formats available.
Experiment with your bidding strategy and refine it over time to maximize ROI.
Refresh your ads and landing pages on a regular basis.
Also Read: Facebook Marketing – A Comprehensive Guide!
Search Engine Optimization
Technically, search engine marketing (SEM) refers to efforts to increase visibility and clicks through organic and paid advertising. This post will only cover paid performance marketing, which is another viable performance marketing channel.
For decades, SEM has been the most popular performance marketing channel thanks to the Google AdWords programme. Google's ad revenue in 2017 was more than 95 billion US dollars.
SEM supporters will tell you that its strength is that it allows advertisers to place their ads in front of customers who are ready to buy.
Keywords are the foundation of SEM, and selecting them wisely is an art. As part of your strategy, conduct extensive keyword research to identify keywords that are relevant to your brand and that prospective customers are likely to use when searching.
Keywords with high commercial intent, such as buy, discount, deal, coupon, and free shipping, are more competitive and thus more expensive.
On that note, keep in mind that SEM is based on a real-time auction system. Every time someone enters a search query, an auction takes place. Advertisers enter the auction by deciding which keywords to bid on and how much they are willing to pay for a click.
The process is complicated, but understanding it is essential for achieving a high ROI. WordStream is a leading vendor in the SEM software space, and its PPC University site provides extensive resources for mastering the bidding process.
Affiliate marketing
Affiliate marketing is a well-known type of performance marketing. A publisher becomes an affiliate in this popular model by establishing a relationship with an advertiser to generate traffic and sales (or an agreed action).
Affiliates send traffic to advertisers in exchange for a commission on an agreed-upon action (a sale, in most cases). Affiliate publishers essentially act as an extension of your brand, selling your goods and services to users through their website.
An affiliate can be any website owner. Any online brand can be an advertiser, but in most cases, the advertiser has an ecommerce brand or sells a solution via the web.
According to a recent Business Insider report on the state of affiliate marketing:
Affiliate marketing is expanding and now accounts for approximately 15% of the revenue in the digital media industry.
In the United States, affiliate marketing now drives as many e-commerce orders as email.
Publishers frequently use native affiliate marketing by embedding product links within organic content.
To be successful in performance marketing, it would be advantageous to join an affiliate network that meets all expectations in terms of a large user base and cooperation opportunities.
Advantages of Performance Marketing
Now that you know what performance marketing is, let's talk about its advantages and disadvantages. Businesses use performance marketing for a variety of reasons, including:
Advertisers and marketers only pay for successful transactions in performance marketing. Each transaction is based on a consumer performing a specific action, such as purchasing something from an advertiser or signing up for a subscription. Instead of spending money on traditional media advertising and not knowing if those ads result in sales, you will be able to track every click.
Estimates are not used to determine the trackability of performance marketing. It is based on actual results, which means that the effectiveness of a marketing programme can be determined down to the mouse click.
Performance marketing broadens advertising reach
You will have an army of website publishers promoting and marketing your brand, products, and services. Many of these publishers have access to niche markets that you do not. When you target your message to specific groups and vertical markets, you may find that your sales increase. An affiliate, for example, could have a site aimed at stay-at-home moms, exposing your products to their loyal users and attracting sales in a market you might not have considered.
Diversify your revenue streams
You will no longer have to rely solely on your existing sales channels to generate revenue. This can be useful in difficult economic times, especially if sales in other channels begin to lag.
Affiliates bring new ideas and creativity to your marketing
Affiliates are aggressive and resourceful. Remember that the more traffic and sales they generate for your company, the more commissions they earn. As a result, they are willing to experiment with new methods that your company may not have the time or resources to implement.
Affiliates are quick to capitalize on new trends, such as the use of social media campaigns. They are also often more agile and can launch a new campaign in a matter of days or weeks, whereas your company may take weeks to coordinate the effort.
Disadvantages of Performance Marketing
Performance marketing also has some drawbacks and risks, particularly if you don't use the right strategies or work with a reputable agency. Performance marketing has the following risks and drawbacks:
Performance marketing has few disadvantages for businesses. However, as a small business, some of these disadvantages may be more difficult to overlook than for larger corporations. Publishers, for example, assign different tiers to performance marketing campaigns for clients.
Although business owners have the freedom to choose the desired action and will only pay a publisher when that action occurs, this does not mean that payment is their choice. The cost to pay out for each derived action (phone call, click, etc.) may be too expensive to continue paying for in the long run, depending on the tier a publisher places a campaign in.
Wastage of Internal Resources
Even if a company's performance marketing payout is reasonable and its PPC marketing campaign is performing well, that does not mean the publisher relationship is ideal. Customers will not always convert to paying customers simply because they pick up the phone. Pay Per Call performance marketing, on the other hand, requires small businesses to pay a publisher for generating phone calls without guaranteeing customers make a purchase as a result of that call.
Working with an untrustworthy agency exposes you to the risk of fraud. With performance marketing, the incentive for unethical businesses to commit fraud is especially strong. Because these agencies are paid based on results, they may be pushed to produce or drive low-value outcomes.
For example, if you are new to online marketing, an agency may persuade you to prioritize vanity metrics. An agency could drive a significant amount of traffic to your site using black-hat tactics. They are eligible for payment once they have met your marketing objective.
However, that traffic does not translate into sales or revenue for your company. Because of this disadvantage of performance marketing, businesses must take a proactive approach to campaign monitoring. You must ensure that your agency is working for you, not just for them.
Conclusion
There will be some technical components that must be in place for your performance marketing to be successful. Depending on the type of performance marketing, you will need to be able to set up tracking, data feeds, online ads, an affiliate programme, and more. Before you begin, consider hiring a performance marketer or someone who specializes in your type of performance marketing to assist you in setting up and running your campaign.
Frequently Asked Questions
Can I do performance marketing myself, or should I hire outside resources?
Any company can conduct performance marketing on their own as long as they have the necessary in-house marketing team size, budget, expertise, and bandwidth. If not, it is best to hire dependable outside help.
Should I implement a performance marketing plan?
If you are just starting out, implementing a performance marketing plan can help you reach out to your target audience more quickly. It will assist you in increasing traffic to your site and building brand awareness through affiliates. Furthermore, performance marketing is open and measurable. 
You can see each buyer's complete click-to-consume path and estimate which channels produce the best results. Most importantly, there is no advance payment required. As a result, the risk is lower.
Is performance-based marketing a scam?
Performance Marketing is real and not a scam. It is a tremendously valuable business industry. It is possible that an advertiser will charge you a performance fee and only invest the money in remarketing and brand bidding.