Are you looking to boost your lead generation efforts while also leveraging the power of the web? As a modern marketer, it's essential to utilize digital marketing strategies in order to draw more qualified leads. In this blog post, we will discuss how to get more leads online, and practical tips and tactics that you can use to get more leads online. Learn how effective social media marketing, paid advertising, SEO, referrals and email campaigns can help bring quality traffic to your website. Plus gain valuable insights into optimizing landing pages and conversion paths so that more visitors become loyal customers. With these proven strategies at your fingertips, tapping into their full potential will be essential for maintaining a successful presence online.
In the world of digital marketing services, lead generation techniques can help you get closer to customers who are interested in your products or services or have inquired about them. Because it is the first step in attracting customers to the business, lead generation receives a lot of attention. The CRM team will turn those leads into customers, and the team assists in the generation of leads to increase the company's customer base. The process of identifying and cultivating potential customers, or lead generation, is always a top priority for marketing and sales teams.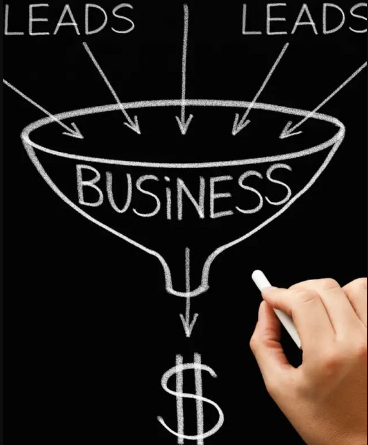 What is Lead Generation?
The process of bringing potential customers to your company and cultivating their interest with the ultimate goal of turning them into customers is known as lead generation. Online content, live events, job applications, and blog posts are some of the methods for generating leads. To be precise, lead generation is the process of generating actionable customer interest in your company's products or services. This normally includes a client starting a discussion or furnishing you with their contact data for follow-up in regards to your business' services or products.
Structuring a marketing experience that makes it simple for customers to engage with your business is one part of finding new business leads. A face-to-face meeting or the exchange of a prospect's contact or payment information should always be the end result of your lead generation strategies. A thorough understanding of the interests and pain points of your target audience is essential to efficient online lead generation. When you fully comprehend those, it becomes clearer which lead generation strategies you should concentrate on. Reputable agencies offer digital marketing packages that include lead generation services as well.
Also, Read: Top 10 Lead Generation Tools in the Digital Space! 
Importance of Lead Generation
An organization without a lead generation procedure is an easy target. Its growth and revenue will be determined by a target audience that may or may not be aware that it exists. Eventually this will lead to a decrease in the number of new leads. Leads are so crucial because it is difficult to achieve maximum growth and revenue without them. The process of increasing visibility, credibility, trust, and interest from a particular group of people (potential leads) is lead generation.
The transition from stranger to customer is much more natural when a stranger begins a relationship with you by showing genuine interest in your company. It occurs after you have attracted an audience and are prepared to turn those visitors into sales-qualified leads for your sales team. Lead generation can assist with driving traffic from excellent possibilities. Customers of high value come from high-quality prospects. You can expand your business and increase the lifetime value of each customer with the right lead generation strategies.
Now we will look at the different ways you can incorporate to increase online lead generation for your business.
Optimize Your Website for Better Visibility
A solid comprehension of SEO (search engine optimization) strategies is necessary for optimizing your content and website in particular. Consider search engine optimization (SEO) to be a continuous process of improving your online presence so that more people can find you. You must appear on Google's first page if you want more people to find you. This suggests a lot of work like adjusting the size of images to fit the size of the screen, making sure tables don't bend into the edge of a smartphone's screen, writing copy with the character limit of the page in mind, and many more such nuances.
Include a variety of content types on your website such as CTAs, images, videos, and copy. Additionally, ensure that they are all strategically placed. You have a better chance of getting clicks if you place a sign-up CTA below a video that explains what your product does than if you place the CTA above the video. If you want to keep a website visitor's interest and gain attention, you must use live chat to respond immediately. A visitor's decision to leave or to become a lead can frequently depend on a real-time interaction. Regarding the sign-up form, avoid making the visitor feel as though they are filling out an application form by only asking for the essential information.
To identify keywords that are utilized in your sector, make use of a tool like Google Keyword Planner. This strategy has two aspects. You either pick a high-volume keyword and make quality content to break into this space. Or, you can choose keywords with low search volumes, build content around them, and become the first in this market. SEO pages, which are in-depth pages on a particular subject, perform exceptionally well for the purpose of website optimization.
Optimize Conversion Rate to Generate Leads
Cheerful clients are frequently glad to give references. By empowering your customers to generate their own leads and asking for recommendations, you can let them speak for you. Nothing boosts your company's credibility like a satisfied client recommending you to others. Be sure to ask your buyer if they know anyone who might be interested in your product or service before you close a sale. This requires some investment and might be an approach to produce leads rapidly. If a current customer has been pleased with your product or service, ask them to tell their friends, who might also gain from it.
Customers may perform this service for free if the quality of your company's offerings is high enough, or you may implement an incentive program. Give your clients, for instance, a specific percentage off of their subsequent monthly fee for each client they refer. Because it is profitable and your current customers are doing most of the work, customer referrals are a great way to get more leads for your business.
Invest in Paid Advertising
Buying your way into the search engine results pages for relevant keywords is yet another method of gaining attention from potential customers. You have more control over the keywords you want to associate with this method. You only pay when someone clicks on your link, as the name suggests. PPC is also completely trackable and typically less expensive than conventional print advertising. The combination is appealing. The popularity of the keyword you use in your ad directly affects the price you pay. You'll spend less on a keyword that isn't as popular because it means uncharted territory.
Optimizing your copy with relevant keywords within the limited space you have is the only way to succeed with PPC ads. Each PPC ad has a title, a link, and a meta description. To effectively convey your company's message in this constrained space, you will need the best copywriters. In PPC ads, businesses typically prefer keywords over descriptive sentences. In this setting, your company can be better described by using carefully chosen words and arranging them in the right order.
Display ads are the digital equivalent of billboards and hoardings on a much smaller scale. You can experiment with copy, images, illustrations, and even animation in display ads, which are more creatively satisfying than PPC ads. Here too, you have limited ad space to work with and a landing page is accessed when someone clicks on your advertisement.
Provide a Great User Experience
The conscious effort to improve how customers interact with your business by removing friction and fostering customer trust is known as user experience (UX) design. How you feel when you walk through a retail store or supermarket, when you click to make a purchase online, or when you check in at the airport kiosk, is the final outcome of a user experience procedure. From a business perspective, it's important to understand that your customers will always have a strong opinion of your brand, even if these experiences weren't planned in advance. This can result in lead generation, customer loyalty, and profitability.
UX Designers use a variety of methods, including market research, focus groups, user testing, field observations, role playing, mystery shopping, data analysis, and heat mapping, to "walk in the shoes" of customers or users. Here, the adversaries are assumptions, internal bias, degraded data, and personal preference. In order to carry out a design that is successful, it is essential to have knowledge of the user experience of your product or, in this instance, a lead generation campaign. For a while, you might feel like you're going backwards, but seasoned UX professionals will tell you to trust the process. Your design choices become more apparent the more in-depth you understand the user.
Offer High Quality Content
The creation of high-quality content is one of the most popular ways for businesses to generate leads online. Content that is valuable to customers, engages them, and converts is considered great content. There is no better way to engage with your audience and increase brand awareness than through other forms of content, such as blogs, videos, checklists, eBooks, or other forms of content. Offering some incentive will keep them returning to invest more energy with your image. Your customers will continue to visit your website and other channels if you focus on providing them with useful content.
Depending on your objectives and where each content piece fits in the buyer's journey, you should choose the type of content you want to produce. Typically, blogs serve as the foundation for your initial search engine presence. Blogs frequently offer value by providing useful information that answers questions, educates, and directs users to additional content that is further down the sales funnel and typically focuses more on conversions. Entertainment, education, and inspiration are additional forms of value. A blog on how to improve one's leadership skills, for instance, would be both informative and motivating.
Build a Strong Social Media Presence
While social media has its advantages and disadvantages, more and more people prefer to interact in this way, it is clear that social media platforms have taken over. It should come as no surprise that LinkedIn is the primary professional networking site that professionals use to keep in touch with people they meet. In any case, making the right methodology is similarly as basic as developing your associations. When requesting a connection, do not send out generic invites. Instead, send a message that is specific to you and brings back memories of how and where you met.
Maintain the connections you've made with potential customers. Expand your social media presence to include relevant platforms whenever you can. People should read what your potential clients read and then tweet or post about it. Your ability to be a reliable source for customers researching their purchase increases when you post useful content on a regular basis. Adding knowledge and advice can help you build a following and establish yourself as a respected authority in your field. To quickly cultivate a pool of interested individuals and generate leads, you could incorporate a call-to-action button into blog posts or social media posts.
Conduct Webinars
Events, trade shows, and conferences are analogous to webinars in terms of offline lead generation. Everything comes down to picking a subject that individuals are keen on, getting the right speaker ready, and having a quality discussion. It is different from a podcast in the following senses. If your webinar is something your audience wants to attend, they need to sign up whereas a podcast doesn't need information exchanges. A live discussion is a webinar. A recorded file is called a podcast. You can announce your webinar to the world through a variety of channels. You can send emails to your mailing list, use a sticky header on your website, and share a link to the webinar on your social media pages.
Based on the type of registrant, such as new registrants, recurring registrants, or existing customers, you can send targeted messages to your registrants. You can publish the webinar by converting it into a blog and sharing it with a wider audience. You can also repurpose your webinar on powerpoint if you can distill the insights into a presentation. Your webinar will benefit from the popularity of the speaker, allowing you to generate more sales leads. Since their tweets and posts are seen by many people, you can split the leads that come from this activity. You typically pay for the speakers for your webinars, depending on their popularity. But you can use this network to help set you up if you have a large social circle and can't afford to spend a lot.
Also, Read: 15 Essential Digital Marketing Tools For An Internet Marketer 
Build Relationships Via Email Markerting
Email is one of the most preferred methods for online lead generation, along with content marketing. Writing an email does not require the time or efforts of a developer.
It is useful because an email is frequently the first point of contact with a lead. It is also commonplace since everyone has an email ID, and that won't change soon. In point of fact, you even possess email templates that you can immediately use to connect with prospects.
Imagine a visitor to your website signing up for your blog. You are aware that they are interested in what you are discussing. If you run a B2B SaaS business, you can take advantage of this interest to start a personalized conversation with them that helps them move through your sales funnel. You can use subject lines that talk about what they did recently on your website and provide some useful pricing information. You can alert them to any recent changes in your company that they might be interested in such as a brand new blog, an update on a product, or a special offer where you ask them to sign up this week to get a flat 40% discount on the annual subscription.
In an email, only use one CTA at a time. In most cases, your recipient will do nothing if you ask them to do too many things in one email. State it clearly if it's an offer to download an ebook. Avoid luring them away with multiple offers. You will build a relationship with your recipient over time, which may result in a product signup, a purchase, or even a referral.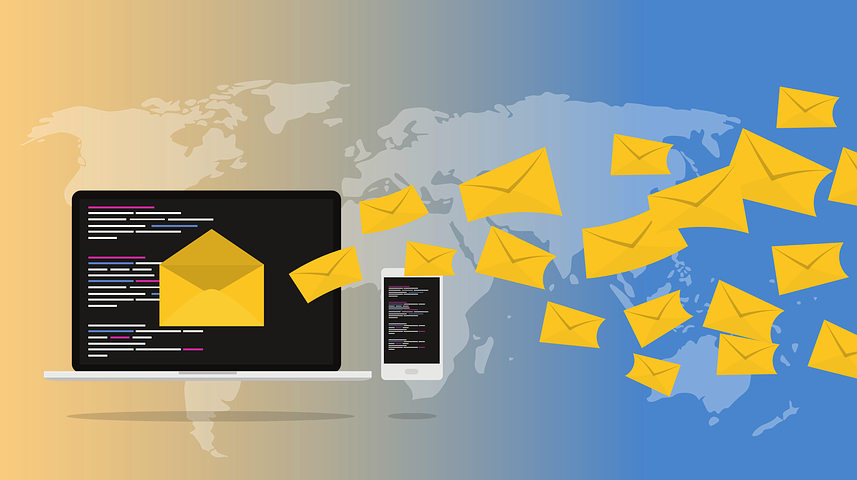 Also, Read: Importance Of Digital Marketing – 19 Things You Must Know 
Create an Outreach Program for Your Service
Another important factor in generating sales leads are outreach programs. It may not be astounding to find that many individuals like face to face gatherings at meetings since it offers them the chance to observe non-verbal communication and looks. In general, you should try to be where your potential clients are. Make an effort to attend conferences and join organizations that your potential customers are likely to attend. Because of this, you can interact with a large number of potential customers.
Keep in mind, organizing isn't about you. It is more straightforward to listen cautiously to others as they talk about their difficulties in business. Chances are, you will track down valuable chances to offer arrangements, whether it's your own product or service, or a product or service from one of your contacts. Even if it means not closing a sale, helping associates is not only friendly but also opens the door to referrals. Be an advisor who is dedicated to assisting customers in finding the best solution whenever possible.
Use Chatbots on Your Site
Imagine being able to converse with each and every visitor to your website. A chatbot is an automated service on a website that answers questions and leads users through a conversation with multiple paths and endpoints to help them. After initiating the conversation with an initial question that appears as soon as a user accesses the page, chatbots can gather data, connect users with sales representatives, and utilize post chat surveys to gather additional data and evaluate the path taken by the customer.
When it comes to digital marketing lead generation, chatbots are an excellent addition.
You can collect contact information from visitors through live conversation, engage them at any stage of their user journey, permit them to request a phone call, collect leads when you are offline, and provide them with fun, conversational, and engaging ways to sign up for a newsletter or register for an account by using chatbots.
Design Unique Landing Pages
A standalone web page called a "landing page" is designed for a specific marketing or advertising campaign. After clicking on an email or an advertisement from Google, YouTube, Facebook, Instagram, or any other website, visitors arrive at these pages for a specific reason. Utilizing forms to collect leads is one of the most common uses for it. It's a chance to advertise your company and make the visitor into a lead. A signup form or a CTA button on the page collects the lead's information. Although some businesses take a chance by including a single link back to their website, landing pages typically do not contain any external links to stop visitors from leaving. A classic example of trial-and-error is landing pages. You experiment with a variety of H1s, move elements around the page, and keep tweaking the CTA copy until more visitors become sales leads.
Offer Free Trials
A person isn't ready to buy what you offer just because they visit your website or even sign up for your content. What can you do to persuade them to finish the sales process? Try offering free preliminaries or downloads. This not only helps people figure out if your service is right for them but also builds trust in your brand. Just make sure that the free trial gives people a true understanding of how your app or software works.
You could also provide guides as free downloads. If you give away useful information, you might attract a devoted following. Your free trials can begin generating contact information with the target audience, and call to action. A higher conversion rate will be achieved if the CTA, and offer are aligned better within the trial. Building calculators, compiling original research, providing free guides, and even providing free consultations to generate leads for your business are popular examples of free trials.
Wrapping Up
Lead generation should be viewed as a long-term, ongoing process. Utilizing the aforementioned tips, you can streamline the lead generation process and increase your chances of business expansion. You'll need to overcome a few obstacles to generate leads. This is especially true in niches that are overcrowded. You are out of luck if you use an e-book lead magnet for an audience that hates reading.
In addition, you need a lot of traffic to generate a lot of leads. You won't attract many customers if your website receives only three weekly visits. You need a way to build on previous successes. When you have the ideal strategy and respectable traffic, you can advance your pages for significantly more leads.
FAQs
How to get more leads online quickly?
Following the above mentioned points will help you in generating quick leads. If you are new to the business, social media is a great place to get started for some quick leads.
Is online lead generation free?
Yes, all of the above steps can be done completely free of cost if you have the prior knowledge in this field. For trickier issues, you can approach a lead generation company who will help you with your needs.
Is Email marketing a worthy lead generation method?
Emails are around for long and can look outdated but, that is the same reason why it can work wonders for you. Since it's been there for a long time, everyone has an email id. You can even target the age group of 60 with emails.