Do you want to add custom thumbnails to your channel on YouTube? Do you want to upload videos to YouTube that last longer than 15 minutes? Do you wish to gain access to Live streams? You must verify your channel in order to gain access to all of YouTube's aforementioned advantages. But how to verify your YouTube channel? You only need to follow a few basic steps to verify your channel.
If you are taking the social media marketing services from an agency, they can do it for you. If not, you can do it yourself by following some simple steps.
Steps to Verify Your YouTube Channel in Desktop
Step 1: Go to Youtube.com and Click Settings
Open the YouTube website from your desktop and go to settings options. The Settings button can be found in the left sidebar.
Step 2: Click on Additional Settings
Select View Additional Features, which can be found under the section titled "Your Channel," once the settings window opens. You can access all of the features in the additional settings to view your copyright and community guidelines status. This is where you can choose to verify your YouTube account too.
Step 3: Click Verify Button
A heading titled "Status and Features" will appear after you click the "Additional Features" link. You will also be able to see your channel name and picture under the heading. To begin the verification process for your YouTube account, click the Verify button located just below your channel name.
Step 4: Get the Verification Code
Two additional steps are required for your YouTube account verification. If you want to use your YouTube account, you will need to select the country in which you currently reside. The next step is to select one of the options to receive a YouTube verification code to prove that you are a genuine YouTuber and not a bot. On your mobile device, you can choose to receive the code via phone call or text message.
The next step is to select the language of the call or message you want to receive. The English (US) language is used by default. That can be altered. To complete the first step of the verification process, enter your valid mobile number. Click the Confirm button to receive a YouTube verification code after selecting all the required options.
Also, Read: How to Optimize Youtube Algorithm for Your Channel in 2023?
Step 5: Confirm the Code
The six-digit received code must be entered into the dialog box in the second step. Click the "Submit" button after entering the correct code. Your YouTube channel will be successfully verified after your code is verified by YouTube.
Once your channel is verified, you may promote YouTube videos for free.
Steps to Verify Your YouTube Channel in Mobile App
Step 1: Open the YouTube App
Open the YouTube app on your Android or iOS device and tap on your profile picture in the upper right corner. That will load on your channel. When your channel comes up, tap the camera icon at the top, which is next to the search icon.
Step 2: Select Go Live
When you click Go Live, you will be given the option to either record or go live. Select "Go Live." Don't stress. Because you have not yet verified your YouTube account, you will not go live. "Before you go live, we need to verify your identity with your phone number" can be found on the following page. These features may take up to 24 hours to access. To complete additional verification steps, tap "Get Started".
Step 3: Start the Verification Process
Now you will be in a page where you can select your country, add your phone number, and choose whether you want to be contacted by phone or text message. Click "Submit" after you have completed all of the fields.
Step 4: Enter the Verification Code
YouTube will provide you with a six-digit verification code. Enter the code, verify it, and then submit it. A pop-up window will inform you that your account has been verified. But keep in mind that YouTube will take 24 hours to verify your account. You will then be notified by YouTube that you can access all of the available features once the verification is complete.
Also, Read: 300+ YouTube Channel Name Ideas
What Happens After YouTube Verification?
YouTube verification assists YouTube in confirming that your channel is genuine and not a spam channel. Getting approval to monetize your channel also helps if you verify your YouTube account. YouTube verification can be a source of confusion for many novice content creators. A lot of people think that getting verified means getting a badge on YouTube. However, receiving a verification badge and YouTube verification are two distinct things. While the verification adds authenticity to your channel, the verification badge makes your channel an established one. You should concentrate on getting your YouTube channel verified as a beginner. Here are some things YouTube verification can assist you with as a new content creator:
YouTube has set a 15-minute upload limit for channels that have not been verified. However, you must verify your YouTube channel in order to upload a video that is longer than 15 minutes. YouTube will make it easier for you to make long, useful, and timeless videos if you raise your limit. There will be no restriction on your inventiveness, and you can extend your video to totally pass on your message.
If you are verified by YouTube, you can add your own thumbnails. It will assist you in creating and adding thumbnails that the user is compelled to click. On the other hand, you won't be able to add new thumbnails to your channel if it isn't verified, so you'll have to choose from YouTube's three default thumbnails.
If you use the default thumbnail, it's likely that they won't be compelling enough to get people to click on your video. Your video's views will go down, and in the end, all of your engagement numbers will go down significantly.
YouTube's live streaming feature will aid the algorithm and expand your brand's reach. Live streams get a huge boost from YouTube's algorithm, which favors live videos. When compared to other types of content, live streams receive more engagement on YouTube. You must verify your channel on YouTube if you want more views, likes and subscriptions for your videos and channel.
You can appeal for content ID claims if your YouTube channel has been verified; If YouTube uses a content ID claim, you can dispute the situation. YouTube will give you 30 days to respond, after which you can restrict the claim if you believe it to be false. However, the YouTube in-built editor makes it simple to remove that section from the video if you believe it to be correct. However, you will not be able to appeal for content ID claims if you do not verify your channel.
To Conclude
You are now aware of the significance of verifying your YouTube business channel and how to do so. You can apply for a YouTube verification gray badge after verifying your channel and gaining subscribers. YouTube will feel more trustworthy, credible, and authentic with the help of verification. So, verify your YouTube channel right away.
FAQs
What is the difference between getting your channel verified and getting a verification badge?
The verification badge establishes your channel as a brand, while the verification adds authenticity to the channel.
Are there any other ways to verify my channel without using my mobile number?
No, you can't verify a YouTube channel in any other way without using your mobile number to get the verification code.
Can I verify my channel through my mobile YouTube app?
Yes, you can verify your YouTube channel through the YouTube app on your mobile. Please follow the above given steps to do the same.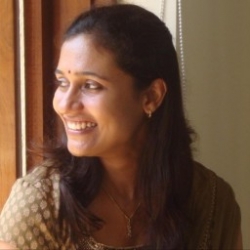 Latest posts by Ritu Sharma
(see all)