You've just created a stunning new Shopify store, and are eager to start promoting it to the world. But where do you start? With so much competition online, how can you make sure your store stands out and attracts customers? Read on for our top tips on how to promote Shopify store.
It is a wonderful feeling to earn your first dollar from a Shopify store. But it is only as good as the one after that. And, in order to keep up the pace, you will need to find scalable and repeatable ways to increase site visits. Fortunately, there is an entire digital marketing ecosystem dedicated to just that.
What is Shopify?
Shopify is the ecommerce platform of choice for businesses of all sizes, from small online stores to major multinational enterprises. Developed with ecommerce in mind, Shopify is easy to use and provides a reliable solution for creating an integrated ecommerce presence.There are hundreds of third-party apps that can be used to extend Shopify's core capabilities even further. Put simply, there's a good reason why Shopify is now the most widely used ecommerce platform: it offers everything a business needs to manage their ecommerce operations effectively.
Also, Read: 15 Best e-Commerce Platforms Compared For 2022
There is something for everyone among the various tools and strategies available, like Shopify SEO services, Shopify apps and more. So, let's get started with how you can promote your Shopify store through popular digital channels. This post will decode it for you and teach you how to consistently promote Shopify stores for more traffic and sales.

We have shared a list of steps that you can take with the help of an experienced company like PageTraffic or opt for the DIY way.
Make Your Website Search Engine Friendly
Any promotional effort should start with making your site as discoverable as possible. For most businesses, this means making it rank higher in Google search results, as it is the most relevant search engine. Set up Google Analytics and Google Search Console before you begin optimizing your site.
Also, Read: Shopify SEO Guide: How to do Shopify SEO
These are the essential tools for tracking your site's visitors' arrivals and departures. You will also be able to check for errors and problem areas on your site. To get this right, you do not need to be a search engine optimization guru, most of the eCommerce SEO process comes down to a few key elements.
They are as follows:
Keyword Research
Find out what people are looking for and what keywords your competitors are using. You can easily do this with Ahrefs, which shows you which keywords in your niche are among the top performing.
Once you have created your keyword list, make certain that those keywords appear in key places throughout your site, such as titles, product descriptions, and URLs.
On-page optimization
You do not need to go into too much detail here. The default options in Shopify cover the majority of on-page optimization.

What you should keep in mind is that page titles should not be longer than 60 characters, that you should not use more than one title, that you should include compelling meta descriptions for all of your pages, and that you should insert links between relevant pages on your site.
Meta Description And Title Tag
Because your title tag and meta description are critical components for helping you rank in search results, you should optimize them. When your listing appears in search results, people will see your title tag.

Your title is used by both users and Google to determine whether your page is relevant. To get the most out of your title tag, place your main keyword near the beginning and keep it under 60 characters. The meta description is a short blurb that appears beneath the title tag and describes the page's content.

It is a summary that gives users a taste of what they can expect from your page. To maximize results, use your main keyword in your description and keep it to 155 characters or less.
Link-Building to Relevant Sources
The sites that link to yours are an important part of establishing trust with search engines. You will also need to earn or secure those links.

Link-building is a time-consuming process, so you must be patient. Creating compelling content that others want to link to; obtaining links with reviews from creators in your niche; and asking your suppliers or manufacturers to link to your site are some key elements.
There's a lot to unpack there, but if you do the first three things correctly, search engines will figure out the rest.
Use Social Media to Promote Your Shopify Store
Social media platforms like Facebook, Instagram, and Pinterest are among the most effective ways to promote Shopify store. With billions of users worldwide, social media has the potential to reach and engage your target customers.
Unique Content
The first, most important, and least expensive way to promote your Shopify store on social media is to post organic content on your platforms. This could range from product highlights to customer reviews and user-generated content (UGC) to behind-the-scenes photos and videos of your company's operations. Social media is fantastic for increasing brand awareness and trust.

You can get personal while remaining professional by posting high-quality photos, relevant videos, and engaging captions on your social media feeds and utilizing the "stories" feature on Instagram and Facebook.
Paid advertising
You can also promote Shopify store on social media by doing paid advertisements. While original content can only take you so far, putting a little money behind your posts can help you reach a much larger audience. There are two main ways to reach out to potential customers on social media:


Demographic and interest targeting
Demographics and interest targeting are ideal for brands that want to reach people who share certain characteristics, such as age, location, gender, education level, hobbies, and so on.

Influencer marketing
Influencer marketing, in which people with large social media followings promote your products in exchange for free products or money, is another way to quickly get your product in front of new audiences. You can increase brand trust by collaborating with influencers.
Promote Shopify Store Using Email Marketing
Depending on your business objectives, you can create a plethora of email marketing campaigns. Create a welcome email series to engage new or potential customers. You can also create a customer loyalty programme and stay in touch with your loyal customers via email if you want to retain existing customers.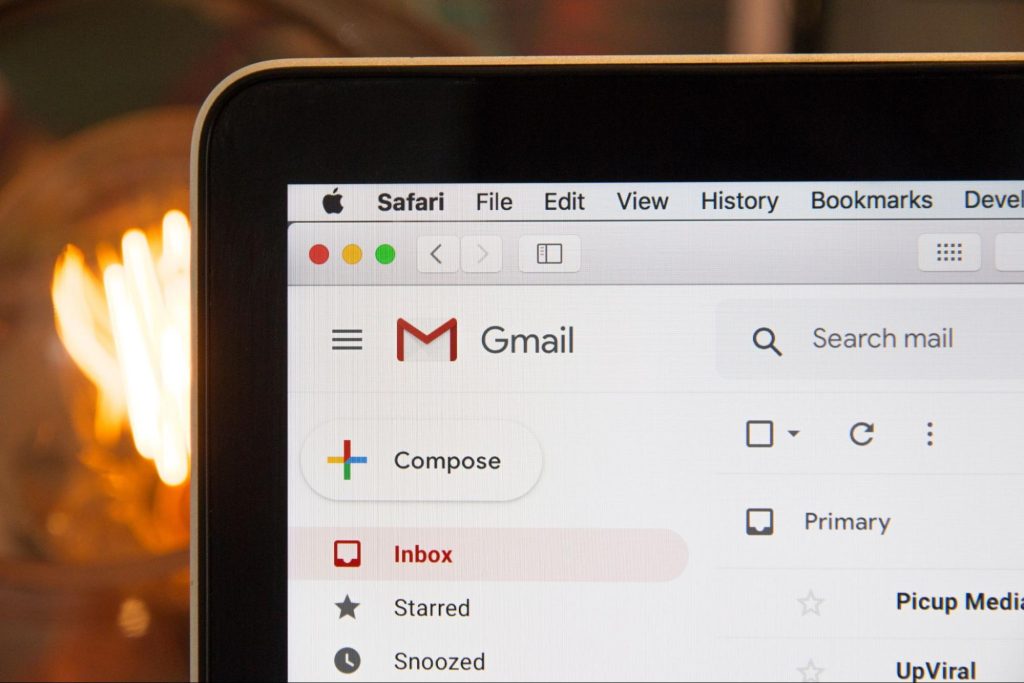 Create a robust email capture programme to entice potential customers to give you their email addresses if you want to better engage with them via email. You can then send email with product information, customer reviews, and current sales and discounts.
You can send your subscribers a variety of emails, including:
Announcements of new products
Newsletters
Blog entries
Videos
Promotions or sales
Promotional offers
Automate your email campaigns by sending triggered emails to customers at the optimal time with relevant messages that promote your Shopify store without feeling spammy. Rather than sending one large general email to everyone on your email list, this ensures that the right people are reached at the right time with relevant content.
As with any other marketing, you should conduct extensive A/B testing to determine which frequency, messaging, and segmentation has the highest open and conversion rates.
Use of Pay-Per-Click Ads
Because it produces immediate results, pay-per-click advertising is an essential component of a comprehensive search engine optimization strategy. Some of the most common ones are to make your site more visible, find new leads, get more people to your site, and make more sales. Let us look at some of the important points to check before creating a PPC Ad.
Keyword Research
Due to the fact that it serves as the foundation for the entire process, keyword research is arguably one of the most crucial aspects of a PPC campaign. The search engine wouldn't know when to show your ads if you didn't use keywords. Think how you will search for your products or services from the customer's point of view. Use Google's keyword search or another tool to find opportunities. Be specific with your keywords and try to use local keywords.
Bidding Strategy
The bidding strategy to choose from varies upon your budget, PPC experience, and objectives.The choice between manual and automated bidding will be one of your first ones. Manual bidding is a good place to start if you've never done PPC before, especially if you're working with a limited budget because it lets you limit your cost per click. The disadvantage of manual methods is that it prevents you from optimizing your bids. Automated bidding will save you time managing the campaign but you might pay a little more for it.
Test Ad Performance
After you set up your Ad, you have to start monitoring your advertisements, evaluating their performance, and adapting as necessary to enhance outcomes. A/B testing is a great way to accomplish this because it allows you to simultaneously run two nearly identical versions of the same advertisement with one significant difference. The copy, CTA, keyword, and even the landing page itself can all be changed in any way you want. Once you know which version is more successful, make the necessary adjustments and stop spending money on the ad that doesn't work well.
Multi-Channel Marketing
Using multiple marketing channels to target customers with a single message or idea is multi-channel marketing. You could use social ads and email marketing to promote its features, benefits, and release date using the multi-channel strategy. You would probably also talk about it in your organic social posts and create a special landing page to get search traffic. You might even take things offline by running a print or broadcast advertising campaign or sending out direct mail. Let's look at the effective ways to make the most out of Multi-Channel Marketing.
Multi-Channel Platform Integration
All your channels ought to collaborate to advance your objectives and provide enhanced customer experiences. For instance, a customer who purchases a product through a social ad probably won't want to receive emails promoting the same product. The creation of a single 360-degree customer view that continuously evolves based on data and campaign testing should be the unavoidable objective of your program. You will need a platform that consolidates data and lets you create one-to-one marketing programs based on that data in order to accomplish this.
Customer Persona
To develop a multichannel strategy, you must first understand the needs of your potential customer. Create personas, talk to real customers, and test the messaging, timing, sequences on various platforms. In order to achieve results, you must engage your target audience in a meaningful conversation and encourage them to comment, share, and respond to your content. It goes without saying that your message needs to connect with your audience. Regardless of the channel on which it appears, it must also be consistent.
Referral Marketing Programmes to Promote Shopify store
Referral marketing is one of the simplest ways to promote your Shopify store. When you use referral marketing, you rely on your current customers to refer their friends and family to your company. People trust recommendations from people they know, so this marketing strategy is extremely effective.
Over 92% of people prefer recommendations to brands. People are more likely to follow through if you encourage your current customers to recommend others. So, how do you ensure the success of your referral programme?
When designing your referral programme, you should aim to provide a benefit to both the current customer and the referral. As an example, you could offer both parties 30% off any order. As a result, the referrer is encouraged to recommend your company to friends and family because they will receive a discount when the referral shops.
The referral is more likely to shop because they will receive money off their first order.
Conclusion
Is your Shopify store not providing the results you expected? Are customers not flocking to your website despite its attractiveness? We are here to assist you. PageTraffic is a premier Shopify SEO agency dedicated to increasing organic traffic to your Shopify store. Our extensive experience enables us to develop tailored SEO strategies for you and your target audience. We can assist you in achieving high search engine visibility.
Frequently Asked Questions
Can I run ads for my Shopify store?
Yes, you can run advertisements for your Shopify store! There are several methods for doing this, but some of the most popular are Google Ads, Facebook Ads, and Instagram Ads. These are all excellent methods for driving targeted traffic to your website and generating sales.
How do I promote my Shopify store on Facebook?
Navigate to the Marketing section in Shopify. Select Facebook audience building ad after clicking on create campaign. To install the Facebook channel, click Set up Facebook. On the Facebook Marketing section of the Facebook channel, click Set up and login with your Facebook account to complete the next steps on the social media platform.
How do I drive traffic to a Shopify store for free?
There are tons of ways using which you can drive traffic to your Shopify store for free. Some of them are as follows:
1. Email Marketing
2. Social Media Marketing
3. Blogging
While all of these are free promotion methods, they require some expertise to be able to successfully establish a solid brand image of your Shopify store. You can take help from an experienced company like PageTraffic to do these tasks for you.