Instagram is now a necessary component of everyday life. It's rare to meet someone who doesn't have their phone logged into Instagram. In fact, it has over 1 billion monthly active users and is the fourth most popular social platform. With it comes the concern for privacy and secrecy. Instagram viewer tools come handy in these situations.
There are times when you might want to see someone else's story without telling them. Additionally, you may wish to remain anonymous for a number of legitimate reasons. Fortunately, you can get out of this situation with the assistance of tools. Using a reputable Instagram story viewer, you can watch any story you want without being noticed. While businesses can look for social media marketing packages from reputable agencies, individuals have to handle it all on their own. You can learn more about the best story viewers to use Instagram stealthily by reading this post.
What is an Instagram Viewer?
Since Instagram has more than one billion users, a lot of people are looking at different Instagram accounts at once. Even though many of these Instagram users are regular people who enjoy spending time on social media platforms, some of them may also be predators or hackers, which is why so many people have private Instagram accounts. Even though using Instagram necessitates human verification, many bots also gain access to the Instagram app, which is yet another reason why private profiles may be preferable.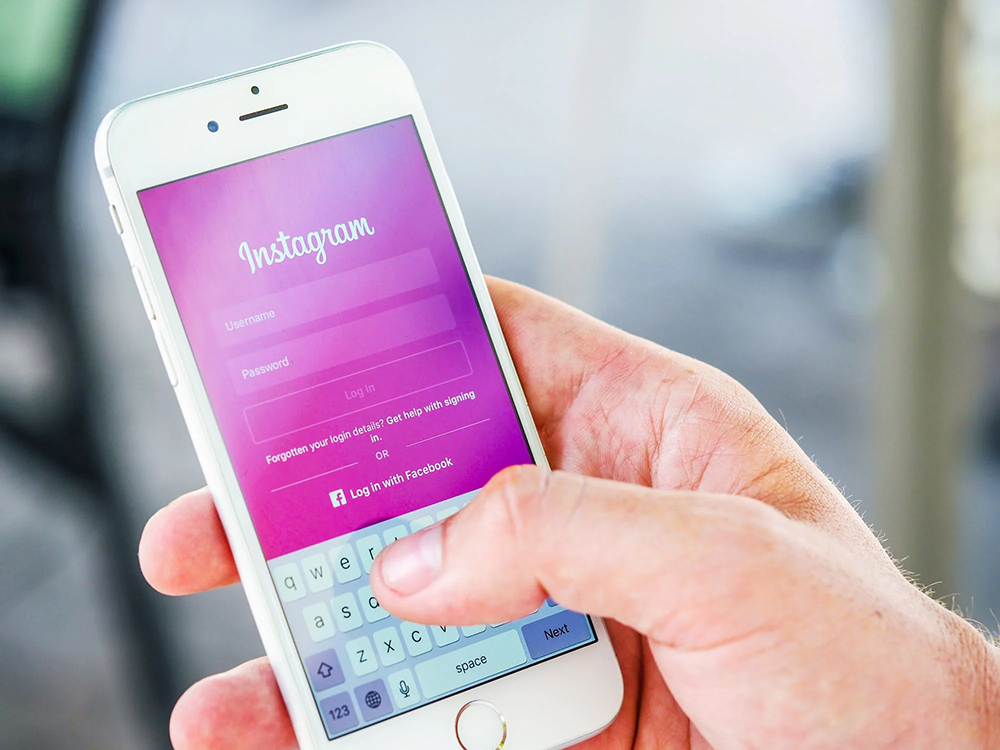 The Instagram API, also known as the "Application Programming Interface" is the mechanism by which these tools function. It enables programmers to develop distinct applications that customers can use to view images, comments, likes, tags, and other Instagram data. They function by compiling information from Instagram into a single, user-searchable database.These privacy and security issues make it difficult to view a private Instagram account without first asking for a follow.
A lot of people want to use a private Instagram viewer because of this. You can view a private Instagram account without having to send a follow request by using a third-party Instagram viewer app. The private Instagram viewer app will typically ask you to enter the username of the private Instagram account you want to view, and then it will ask you to complete a survey for human verification. You will be able to view the private Instagram account once you have finished this. You can use these private Instagram viewer websites as a workaround if any private Instagram account won't let you access it.
Also, Read: Free Instagram Followers Hack 50k Free that Works in 2023
Why and When to Use An Instagram Viewer?
There are numerous scenarios in which an individual might require access to a private Instagram account. In any of the following scenarios, private Instagram viewers can assist Instagram users in gaining access to a private account, conduct market research on your target audience or competitors for business purposes, find employee-related Instagram posts and to check your children's private Instagram accounts to make sure they aren't doing anything harmful.
Although these are not the only reasons to view private Instagram profiles, they are some of the most common. You may be left waiting for the private account owner to see your follow request because they may not have seen it at all. Requests on one's own Instagram account are often ignored by many people, especially if they don't care about having followers. Utilizing an Instagram private profile viewer to gain access to the target Instagram account is your best option in any of the aforementioned scenarios.
Also, Read: How to Recover Deleted Instagram Account – Instagram Account Recovery Process
12 Best Instagram Viewers
You might have come across a number of tools that claim to provide you with the best services for anonymously checking out other people's Instagram stories. We have compiled a list of the best Instagram story viewer tools in this section.
Picuki
You can view Instagram posts outside of the Instagram app with Picuki, a free online service. It will get you access without human check, you can utilize Picuki to see different Instagram profiles with an easy to use search bar. You can edit or download Instagram videos and images thanks to its integration with an online video downloader and image editor.
Picuki helps you to view and download photos and videos from others' Instagram profiles, without expecting to enroll for an Instagram account yourself. Instagram photos can be edited, downloaded, and shared with your contacts. In addition, you can examine trending Instagram content such as profiles and tags in a single location.
Inflact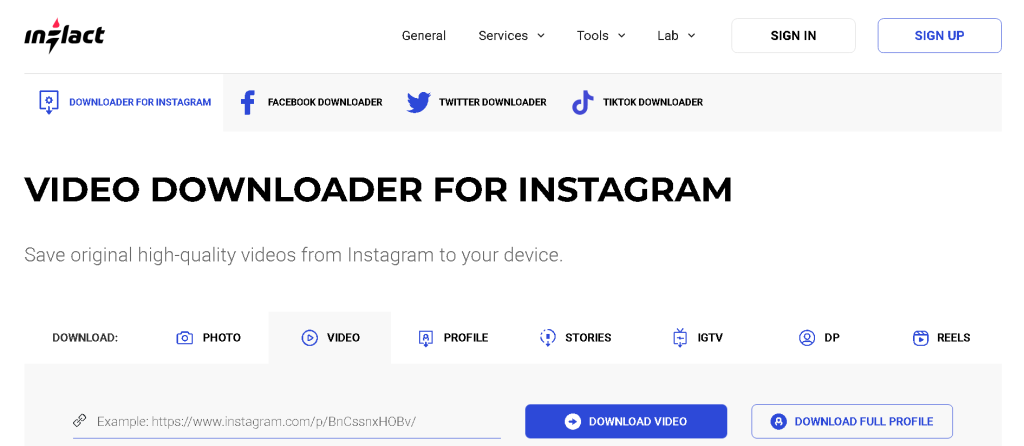 Inflact is the service you need if you need to concentrate on a safe, anonymous, and effective Instagram story viewer. This one has been around for some time and has many features that make it easy to keep your identity a secret when you look at the Instagram stories of the user you selected. With this service, you can also use other Instagram features. It also helps you grow your IG profile, schedule content, and use hashtags for marketing. So, even if you want to raise your profile, it's a nice, all-around service.
A marketing strategy is developed and the competitors in the market are examined as part of the data compilation. Given all of the details, it has the potential to increase customer interaction and cultivate a devoted following. The company's team has extensive industry knowledge and experience. The service's longevity demonstrates a great deal of accountability and credibility.
Glassagram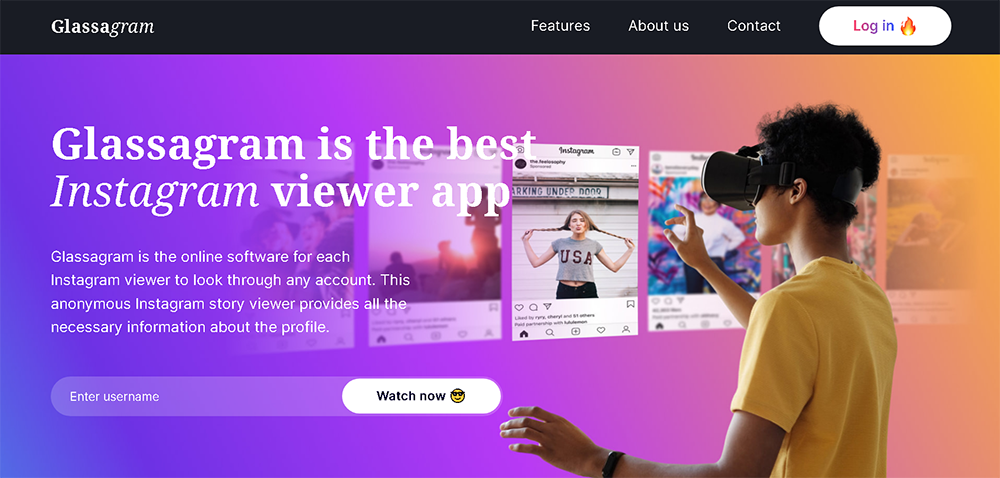 The private Instagram viewer, Glassagram, has a video tracker, an anonymous story viewer, a direct messages viewer, a likes viewer, and a location tracker. You'll be able to get all of the in-depth information you need about your brand's or business's private Instagram profiles thanks to this.
To view the content or Instagram profile, you won't need to send any requests. Because Glassagram's services are completely legal, safe, and secure, you won't run into any problems in the future. In addition, there is no need to download the software, which is an advantage over other apps. With Glassagram, you won't have to worry about unfollowing private Instagram accounts in the future and can look at any type of account. It also claims to offer the best service at half the cost of what their contenders are charging.
StoriesDown
StoriesDown is a good option if you want an anonymous Instagram story viewer with instant access to Instagram stories. Even if you don't have an Instagram account, it might be exactly what you need in a Story viewer. You can view the content and download it to your computer or mobile device once you have access. The username you want to check out can be entered into a clear text box in this Story viewer.
You are also not required to sign up for anything or have an Instagram account. Whether you download videos or photos, the quality of the files you download will not be affected. With this particular application you will not be able to view any private Instagram profiles but you will be able to view and download any public Instagram photos or stories. Another free and easy-to-use service for beginners is this one.
InstaDP
Due to its features and dependability, InstaDP, another anonymous Instagram story viewer, is on numerous lists in this market. Using InstaDP, you can download IG Stories in addition to viewing them. The difficulty with Instagram stories is that they are designed to disappear within 24 hours of being uploaded, consequently, you must access them promptly.
By copying and pasting the specified username into the system, you can accomplish this through the system. That is how you download content and browse through IG profiles in complete secrecy. The options of InstaDP do not end there. It is a very safe application to use, and you can download videos, photos, and IG Reels without sacrificing quality.
Dumpor
We love that Dumpor, which used to be called SmiHub, lets you use their Instagram viewer to analyze other brands' Instagram statistics. If you need to look at IG profiles anonymously, this is the best option. The clean and simple interface of this service is one of our favorite features.
You are free to conduct your business as usual as a result of this. Simply enter the Instagram username you wish to examine to begin. You will soon have access to the Instagram profile of your choice once you do this. You can view stories, download content, and search for anything with just a few mouse clicks from this point on. Browse IG profiles anonymously whenever you like if you want to examine a specific profile's comments, likes, and followers. Moreover, using this service is completely free.
Gramhir

Gramhir is a viewer and analyzer for Instagram that lets you look at any profile you want. It can also assist you in analyzing various Instagram profiles and general trends, which could be useful for your journey to Instagram fame and success. You can see more information about any Instagram username you search for thanks to Al technology. It also lets you download reels, videos, and pictures for free. The website has a special feature called account rate. It helps you control your account's popularity.
Gramhir gives you a list of the profiles that are currently the most popular, along with information and statistics about those profiles. It also updates its database with the most recent hashtags that are trending. As a result, you will get a comprehensive list of all the hashtags that are currently trending when you check.
InstaXYZ
InstaXyz is a straightforward tool with a straightforward user interface that will assist you in searching for various Instagram profiles and hashtags using their search toolbar. You can also view media, stats, and comments on each and every Instagram account you find. Instagram also lets you look at popular users and popular hashtags, which is great for your own content strategy.
Having access to the statistics can definitely guide you if you don't know what you want to monitor. It may be more challenging to view a private Instagram account with InstaXYZ, but they can certainly assist you in checking out various Instagram profiles for market research.
IGLookup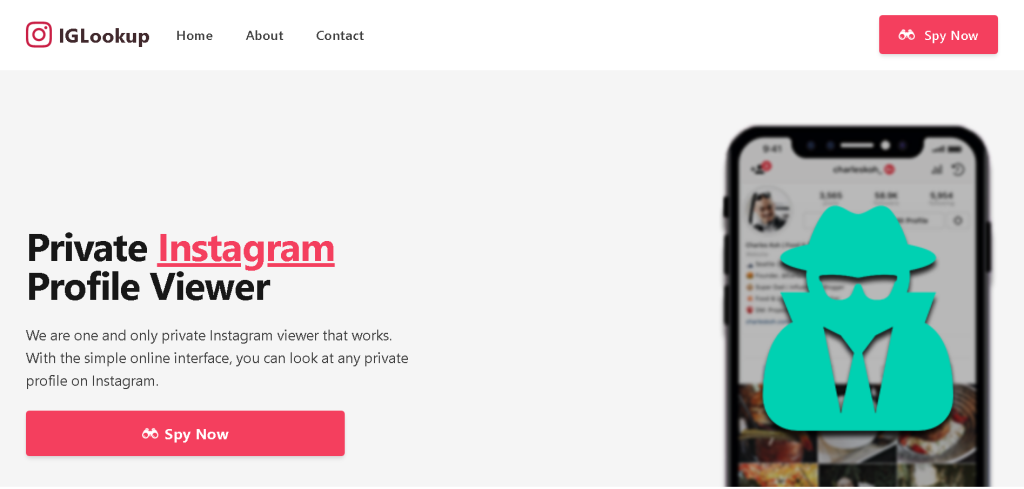 Because it is one of the most established private Instagram viewer services on the market, this one is so dependable and has so many devoted customers. Simply click the "Spy Now" button, enter the username for the Instagram private profile you wish to view, and then you can view the account's videos and photos.
With IGLookup, you won't have to worry about your privacy or security. Everything is hidden and private. It's completely free, and the information about the company is open. This viewing service is simple to use on a computer or mobile device without the need for verification, a survey, or your personal information. Excellent safety and security measures are used throughout.
Watchinsta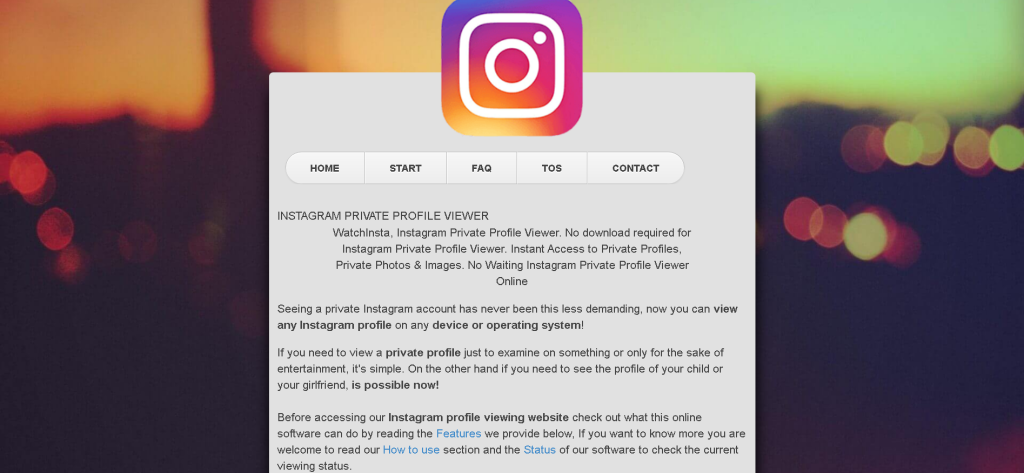 Watchinsta is a web-based service that lets users download both private and public Instagram videos and photos. It is accessible without registration and is free to use and is accessible on all platforms like Linux, macOS, and Windows. Not only does the website permit you to view Instagram's private files, but you can also export them as ZIP files, which is yet another great feature.
You can also use it to recover and retrieve files from a deleted or broken account. Since the developers of the platform want to provide you with the best possible experience, they look for new updates and provide them as soon as they become available. In order to unblock Watchinsta, proxy support is also available, and a list of proxies can be found using the search engine.
xMobi
If you want to be able to easily view a private Instagram account, this private Instagram viewer will definitely change the game. xMobi advertises itself as an innovative new tool for anonymous viewing. You will not only be able to view all of the obvious content that you would expect to see from an Instagram feed, but you will also be able to view all of their hidden videos and photos. This will allow you to take your activities and stories on Instagram to the next level.
Additionally, all you will need to use a tool like this is the username of the account you want to view, and they will take everything else from there.
You will be able to access a private Instagram account from a distance thanks to their extreme adaptability, and you will not require physical access to the person's Instagram account-accessing device. In addition, setting up xMobi will only take a few minutes.
Hoverwatch

On its own website, Hoverwatch advertises itself as the "best Instagram viewer app." In addition, it is a private Instagram story viewer that permits you to examine any account.
You can use this app to view a private account even if you only want to see it. When you use a private Instagram viewer, you are not spying on anyone. Before you follow them, it might just be because you want to see what they have on their profile. It's just one more way to keep yourself safe from con artists.
Signing up for this app and getting started are simple. Its pricing is nominal and when you use it, you receive updates in real time. This app can be used to view Instagram stories, direct messages, videos, locations, and likes. Hoverwatch is a great Instagram private viewer service for those who don't need a survey or a human to use it.
Use Instagram Anonymously With Instagram Viewer Tools
Instagram is one of the most widely used apps for people of all ages and locations to hang out. It has a lot of features that will definitely keep you entertained for a long time. Instagram stories is one of those features. You are able to post photos or videos, and they will remain visible for a period of 24 hours before being moved to your archive file. Everyone naturally enjoys checking out other people's Instagram accounts to see what they're up to. After all, learning about the activities, vacations, and hangouts of other people is very exciting and social media has made that simple and feasible. Additionally, there are times when you might want to remain hidden while viewing these stories. The above list of viewers will come in handy if you are to face such a situation. You can go undetected while viewing others content by using any of the above reputable Instagram viewers.
FAQs
Is it ethical to use Instagram Viewer tools?
It is ethical and legal as long as you don't use it for the wrong purposes and just want to analyze the data.
Are the Instagram Viewer tools free?
Most of the apps are free while you may need to pay to remove the ads.
Is my personal information safe with these tools?
It is recommended to read the terms and conditions before signing up or using a service on a website.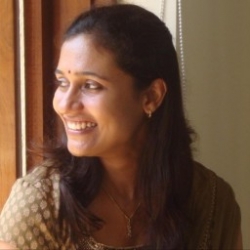 Latest posts by Ritu Sharma
(see all)