Are you a small business owner looking for effective advertising ideas that won't break the bank? In today's competitive market, it's essential to make your business stand out to potential customers. However, with limited resources and a tight budget, it can be challenging to find effective advertising strategies that won't break the bank. The good news is that there are plenty of creative and cost-effective ways to advertise your small business and attract new customers. In this blog post, we'll explore some of the best small business advertising ideas that you can start using today to increase your visibility and grow your customer base.
Promoting the business can be challenging for small businesses because they typically have limited resources for marketing. While signing up for digital marketing packages definitely helps, those with a shoestring budget may not be able to afford it. The good news is that you can market yourself to your customers in a variety of ways without spending a lot of money. You probably don't have time to research and identify these free marketing ideas as a business owner. So we have provided a lot of low-cost and free ideas for small business advertising ideas.
26 Small Businesses Advertising Ideas
The following are ideas for marketing a small business that are affordable for almost everyone. We have grouped the points into categories which fit under online and offline advertising.
Online Advertising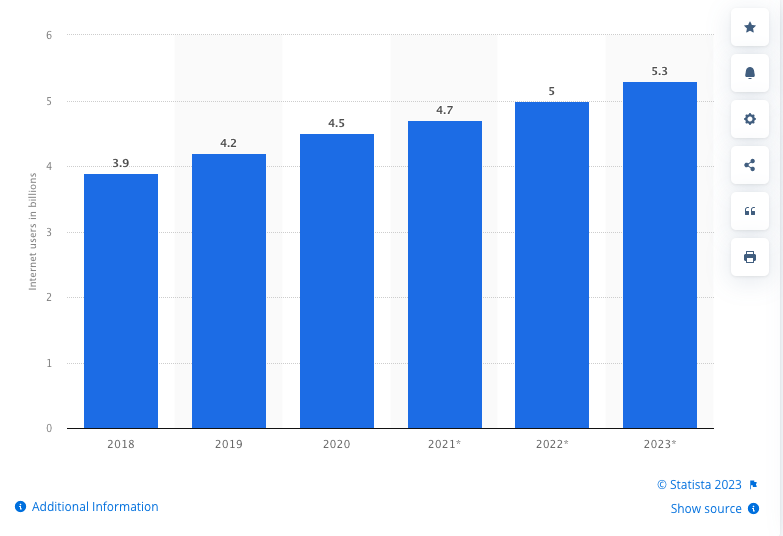 Online media is one of the most cost-effective and effective methods for advertising a small business. Nowadays, people are so reliant on their smartphones that they frequently search the internet for recommendations for almost everything they require or do. In the past five years, mobile data consumption in India has increased 24 times and is expected to increase at least four times in the next five years, according to research conducted by CRISIL. Let's look at the online advertising ideas for small businesses. 
Leverage Social Media
Whether you're on Facebook, YouTube, Instagram, Twitter, or even Practo, you need to be on social media for people to know about you and your business. Not only is this the most cost-effective way to advertise yourself, but it's also the most effective. Make sure your company is present online and regularly check and update your profile. The majority of these social media platforms are free, and their algorithms target your business circle's audience. As a result, they ensure that your company has an online presence and is the best place to simultaneously reach your audience. The e-commerce market has expanded vastly in the past decade, with Amazon, Google, and Facebook emerging as global leaders.
Also, Read: Top 20 Advantages and Disadvantages of Social Media 
Create a Google My Business Account
A Google Business Profile has emerged as one of the most efficient free marketing methods currently available, particularly for local businesses. Your business will be able to appear in the right-side Knowledge Panel for branded searches, the local section of Google Search, Google Maps and this essential piece of marketing collateral. But, you must optimize your Business Profile and verify ownership of it through your Google My Business account in order for your Business Profile to appear higher in Google Maps or local results.
Produce Quality Content
Make sure you don't get lost in the crowd and that people don't just scroll by your page without actually engaging with it, even though having an online presence helps you get started. In order to accomplish this, you need to provide content that is both hilarious and rousing for your audience. If you can do this on your own, great; if not, hire someone to do it for you. There are a lot of people on the online platform who can meet your content needs on an individual basis. This means that you can either hire a person to manage all of your social media accounts on a daily basis or, if you're on a tight budget, hire a freelancer or agency to produce content on occasion and as needed.
Make use of Hashtags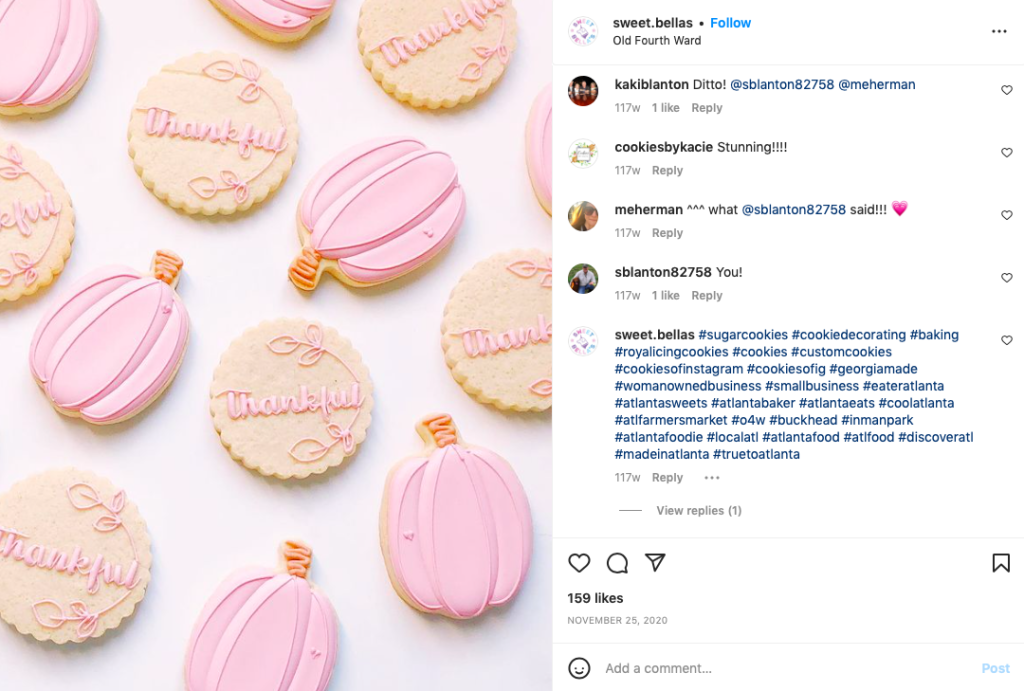 Including hashtags in your social media posts is another free marketing strategy that can help you reach more people. You can use hashtags on Instagram, Twitter, and TikTok, as well as Facebook and LinkedIn. Although broad or popular hashtags can assist you in strengthening your brand identity, you should not use them exclusively. When you are providing resources or advice, you should use hashtags that are more specific, similar to long-tail keywords. If you are a local business, you must use hashtags that are based on where you are. Custom hashtags are also a must! Use a variety of hashtags in your posts to ensure that they reach the intended audience.
Claim Advertising Credits
Through display ads, Google Ads can help you reach your target audience in search results or on other websites. Additionally, you can be extremely specific: You could, for instance, target people who search for the products you sell or those who live within ten miles of your store. Although paid advertisements typically offer a solid return on investment (ROI), they can be quite expensive for small businesses. New Google Ads users can get free ad credits from Google. Additionally, a lot of hosting companies will provide free Google Ads credits worth several hundred dollars. Test advertising strategies with these credits to see if they have a good return on investment for your business.
Learn from Reviews and Feedback
While creating a social media page is free, you can turn it into a business profile for a small investment that will allow users to leave reviews and feedback on your business pages as well as advertise to your target audience. Your clients should be encouraged to post reviews on these profiles. The positive feedback and reviews left by previous clients will be visible to potential clients when they view your profiles. They will feel less hesitant to inquire about your services as a result of this. In addition, these feedbacks would show you where you need to improve, which would be beneficial to your business in the long run.
Do Webinars
You always have the option of hosting a webinar if reaching a potential audience in person doesn't sound like a good marketing idea. Webinars are a cost-free way to promote your business by giving interested customers useful information. Webinar platforms like Webex and GoToMeeting, which provide free and low-cost marketing ideas, make it easy to broadcast your webinar. One to two weeks prior to the event, ensure that you promote your webinar via social media or an email newsletter and send reminders to registered attendees to ensure that they do not miss it.
Enter Online Business Awards
While receiving an award for your work is gratifying, it can also be used to advance one's career and establish one's credibility in the industry. Most industries have business awards that give you an online badge that you can use to your advantage on your website and social media platforms. These badges have the potential to increase sales, influence, and credibility.
Share User Generated Content
Utilizing user-generated content (UGC) has a significant impact on customers' purchasing decisions due likely to the fact that it is less biased than branded content, is another smart way to market your small business on social media. They get to see how happy someone else is with the product. Encourage current clients to post pictures, videos, and reviews of how they've used your products. You can see posts that people have shared on social media without being asked to do so by scanning your brand name or hashtag frequently. The objective is to create a library of high-quality unpaid content that encourages on-the-spot social media followers to purchase your product.
Have Contests and Giveaways
Even though you will need to spend some money on the prize, the number of participants and new leads you will get from them will more than make up for it. In addition, if you play your cards right, the participants will ultimately boost your sales and become great customers in the future. Some users may be enticed by even modest rewards like designer backpacks or gift cards to a store, and these users will promote your page for free to a significant extent.
Do Email Marketing
Email marketing is an excellent way to get new customers interested in your business and keep in touch with your current clients. Even though email marketing is not new, it is still one of the best ways to get a good return on your marketing investment, if not the best. Your subject lines should reflect thought and originality. Ensure that every email contains an offer that motivates recipients to take the next step. Monitor your progress and conduct A/B tests to determine which offers and copy resonate with your list. By providing a bonus piece of content or a coupon or discount for signing up, you can encourage new website visitors to subscribe to your newsletter. Until your subscribers are ready to become paying customers, slowly nurture them via email. Utilize a free email marketing service like MailChimp to begin your promotional email campaigns.
Design Infographics
Infographics are extremely effective tools for marketing. They are great for increasing referral traffic and links because they are visually appealing, easy to understand, and shared frequently. You can make your own on a budget with free tools like Adobe's free vector kits, Canva or Visme, which provide all of the components required to create a clever, shareable infographic. Visual.ly is also a good source of inspiration. You can look through both basic and advanced examples there. You can find existing data and give it new life if you don't have any original, proprietary data to use in an infographic. Check the official government websites to gather data. The World Health Organization and UNICEF provide global statistics. In the end, you'll have to find source data related to your audience's interests and industry. However, there is a lot of free data out there.
Create Useful Videos
Video: Hubspot
Video is a medium that customers use a lot, and even though it can be expensive to have a professional video made and uploaded to YouTube, you don't have to hire one. With social media apps like Instagram, Facebook, and TikTok, DIY video marketing is simple. You can create product demonstrations, instructional videos, and behind the scenes (BTS) videos of what it's like to work for your company. Interviews with employees or experts in the field are also great videos to offer. Choose an appropriate personal or branding message to include. End with a strong call to action, such as "Call us to schedule an appointment!" or Order a birthday cake right away! and then distribute the video via email, social media, your website, YouTube, and other video hosting platforms.
Also, Read: How to Promote YouTube Videos and Channels for Free in 2023 
Offline Advertising
While online advertising is a great and affordable way to promote your business, offline advertising is an essential part of maximizing your advertising potential. Some people are not online. We are able to reach them through offline advertising, as well as audiences that we may have overlooked as potential customers or not considered when advertising online. The following are a few offline advertising strategies for small businesses that are cost-effective and effective for almost all budgets.
Forge Business Partnerships
A company can always assist other businesses, and while a strong B2B partnership can benefit both sides, strong B2C partnerships can also benefit one another. You could, for instance, offer the other company's customers discount coupons for purchasing a product from you, and vice versa. You can also promote each other on the email lists of your customers, reaching out to their lists as well. Find businesses that complement one another and those that offer a similar product. A sandwich shop might collaborate with an ice cream shop, and a general store might offer coupons for discounts at hardware or auto-parts stores.
Advertise on Vehicles
You don't have to go all out and paint or brand the company vehicles that you or members of your staff drive around on a regular basis. Consider branding these vehicles with contact information and your company's logo. Stickers and magnets that adhere to the sides and are visible to the audience are an alternative to a complete paint job, which can be costly. You can also print window decals to stick on the side and back windows, or you can give them to other people to use in their cars.
Advertise through Print Media
Distributing free yearly calendars, pens, and magnets with your company's information would be extremely helpful because it would guarantee that they will always remember your number and think of you when they require your services. Because they are printed on things that people use every day, these details stay in circulation for longer and are thus almost always visible.
Create a Program for Customer Referrals
Word-of-mouth advertising has always been effective and will continue to be so in the future. As a result, you must ensure that your regular customers are satisfied and rewarded whenever possible for their loyalty. In order to accomplish this, you need to reward existing customers for referring new customers in the form of free goods or services or other incentives. As a result, ensuring the satisfaction of your devoted clients and friends is always a priority. Friends talking about your company are extremely valuable.
Make Use of Your Neighborhood
Think locally and always give back to your neighborhood. People are very good at doing nice things, and even taking a small step to help a community has a big effect. If you can, look for local events and sponsor them. Get to know your local customers by giving away printed shirts for free or prizes for local competitions. These communities would not only appreciate your assistance at these events, but they would also consider you a member of their community and assist you in promoting your business.
Have Unique Business Cards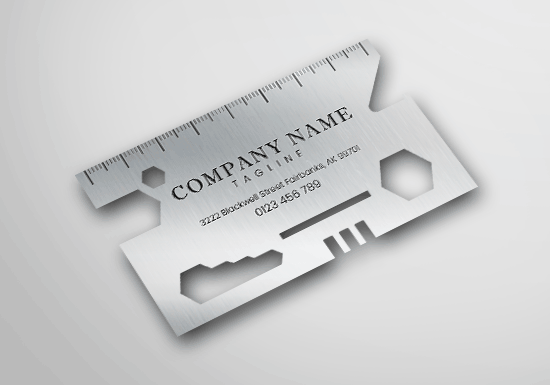 Even though many people think business cards are old, they are still one of the cheapest ways to advertise and, with a little imagination, one of the best ways to stand out. Keep in mind that the majority of brilliant networkers always have a large supply of business cards on them and distribute them widely. Make the most of this opportunity to create a business card that is memorable and stands out. Not only will this guarantee that new contacts will never forget you, but the originality and creativity of the business cards will also encourage them to keep them, even after they have saved your phone number.
Try Guerrilla Street Marketing
While everyone prints out pamphlets, distributes them, or posts them on newspapers and street walls, guerrilla marketing requires creativity. Guerrilla marketing can set you apart from the competition by putting creativity ahead of cost. Street chalk can be used to broadcast your Twitter handle, a vacant storefront can be used for street art, and custom stickers can be applied to urban decor to make people who pass by stop and think. You don't need a lot of money to succeed here, and there is a lot of room for innovation. The best campaigns get people to stop, think twice, laugh, and take out their phones to share the advertisement on social media. Isn't this precisely what you need to advertise your company?
Participate in Workshops and Events
While distributing to your local community, as we mentioned earlier, you can also make the most of these events by making use of the opportunity to speak not only about the community but also about your company. If you engage your audience well, they will also approach you after the event, becoming a potential client. This will make you appear more professional to your customers. The best method of market research is this one. Set up a booth or table at the event, donate a product or service to be used as a prize in a contest or become a sponsor. It is a low-cost strategy for expanding your company's reach.
Do a Business Card Drawing
A sign encouraging customers to drop in their business cards for a chance to win something from you can be placed in a fishbowl at your place of business. For instance, a restaurant might provide the entire office with a free lunch. You have a lot of business cards at the end of the month, and even though you can only choose one winner, you shouldn't let the others go to waste. Use the provided email addresses to inform participants that, even though they haven't won this time, they can join your mailing list, which will inform them of upcoming giveaways and promotions.
Send out Handwritten Cards
Despite the fact that you can also do so via Facebook, email, and Whatsapp, sending handwritten cards or notes conveys a sense of specialness and personalization. Promotional emails, digital advertisements, and invitations to meetings are sent to professionals and customers on a daily basis. In this digital clutter, it's getting increasingly difficult to get your point across. Back to basics, handwritten marketing emphasizes the intimate nature of letters. It is common knowledge that handwritten envelopes have more open rates than that of recipients who read direct mail. As a result, handwritten marketing will result in a significantly higher ROI.
Perform Surveys
Listening to what your customers have to say is always beneficial. While Twitter, Facebook, and other online forums are excellent places to conduct market research and obtain sincere feedback, you can also do this in person and ask your regular customers for feedback. This will make them feel more involved and show them that their opinion matters. Your best friends are your current clients. They are the customers who have made a purchase as a result of your current digital marketing strategy. When brainstorming new marketing concepts, start with them. Ask them what they liked most about your product, how they found you, and what made them buy. Utilize these insights to include customer testimonials in your product descriptions, landing pages, and social media profiles.
Attend Industry Shows/Conferences
A smart strategy for advertising your small business is to go to industry conferences and trade shows. These gatherings bring together business people from all walks of life who are looking for new ways to market their businesses in order to expand. It's also a way to meet people who share your interests and make new B2B connections. In addition, you can sharpen your skills in sales, social media, advertising, and other cutting-edge methods of small business promotion at these exclusive seminars.
Make Your Employees, Your Brand Ambassadors
Another way to increase sales for a lot of small businesses is through word-of-mouth advertising. Customers are more likely to purchase a product or service if they hear about it from their inner circle. Therefore, consider the impact of referrals from family or friends. You can maximize the enormous potential of your employees' networks by treating them well and encouraging them to act as brand ambassadors. Every now and then, you might want to consider holding an exclusive discount sale, similar to a "friends and family" promotion. Create an event, invite employees, and ask them to share it with their friends, family and other contacts by learning how to use Facebook for your business. To broaden the audience for your event, encourage them to tag others and share the status.
Final Thoughts
These low-cost and free marketing strategies demonstrate that small business promotion requires more than just spending money on Facebook ads. The trick is to experiment with various concepts and be creative. Attend local events. Launch a podcast. Collaborate with other local businesses. Use social media to run video marketing campaigns. These are just a few ideas for advertising small businesses that can help your company. If you're a growing company looking for investors, the following advice can help you prepare for your investor meeting. And finally, keep in mind the easiest source of inventive marketing concepts: the current clients who are purchasing from you.
FAQs
What is guerilla marketing?
Guerrilla marketing is a marketing strategy that delights and entices customers through unconventional means. The book Guerrilla Marketing, written by Jay Conrad Levinson in 1984, helped spread the term.
What are some free small business advertising ideas?
Producing quality content, creating Google My Business account, participating in events and workshops, sharing user generated content and doing webinars are some of the free advertising ideas you can try for your business.
Can I do advertising on my own for my business?
Yes, all of the above given points can be done on your own without hiring a professional.