Facing Trouble Logging into your Instagram account? You might not be the only one with thousands of users facing this issue every day. However, there is nothing to worry about if you have not done anything wrong or something that violates Instagram's guidelines. In this post, we will discuss how you can recover a deleted or deactivated Instagram account.
Instagram is also a great marketing medium for businesses and creators who want to gain new audiences. They often utilize social media management services to boost their reach on Instagram, Facebook, and other platforms.
Occasionally, users may become so engrossed in Instagram that they lose sight of their everyday routine. They are always looking for ways to get Instagram followers, grow their reach and become successful on the platform. Amid all this, users frequently try to deactivate accounts or delete Instagram accounts.
However, after some time, some users could begin to feel the abrupt void and desire its restoration. So read this article if you need help getting your recently erased Instagram account back. Every significant aspect of recovering a deleted Instagram account is covered in the article.
Can You Recover A Deleted Instagram Account?
There are two options for individuals to disable their Instagram accounts. The first decision is momentary, whereas the second is more long-term.
Account Deactivation: Instagram users have the option to temporarily deactivate and then reactivate their accounts by checking in. No one will be able to see their photos, comments, or likes. You can reactivate your Instagram account at any time by logging into your account.
Delete Account: Using this technique, Instagram users can permanently delete their accounts. Retrieval is hence nearly impossible. Your deleted Instagram account cannot be recovered.
So long as your Instagram account has simply been deactivated and not erased entirely, it can be recovered.
But we must maintain our optimism. This conversation is about "how to recover Instagram account." There may therefore be a few methods for recovering lost Instagram accounts.
How To Get Your Instagram Account Back?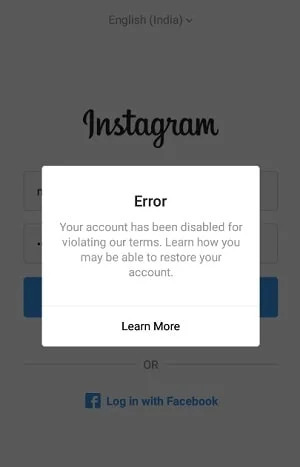 Recover Deleted Instagram Account
For some reason, some individuals desire to erase their Instagram accounts. Their Instagram profiles are occasionally taken down, but they are rarely suspended or banned. Whatever the circumstance, people occasionally have an overwhelming desire to restore recently deleted Instagram accounts. Now let's look at how to recover a deleted Instagram account.
Recover a Deactivated Instagram Account
A deactivated Instagram account can be swiftly restored. Can you reactivate an Instagram account that was deleted? Continue to read our article.
Instagram's policy permits weekly account deactivation if you feel the need to take a break from social media. Your account can be deactivated at any time. You are free to turn it off whenever you want. Users must understand that even after canceling their accounts, Instagram does not remove their posts, likes, stories, comments, or other data. Instead, it will be left just as they left it.
The main difference is that deactivated Instagram accounts cannot be viewed by other users, therefore no one else can access the profile, posts, comments, or direct messages of a deactivated account.
The actions below should be followed to reactivate your Instagram account and restart your social media activity on Instagram:
Open the official Instagram app on your phone.
Enter your email address (or registered cellphone number) and password to get into your account.
After you log in, your Instagram account is instantly enabled.
Recover a Banned Instagram Account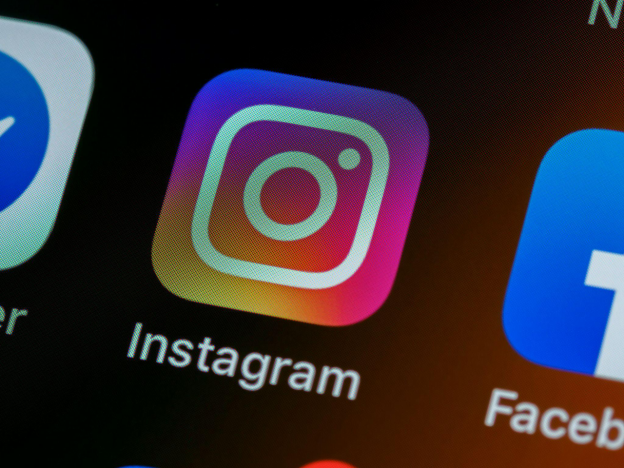 Instagram accounts that have been deleted, suspended, or disabled can be swiftly restored. Instagram users occasionally cancel their accounts. The social media platform occasionally suspends users' accounts. You can try to retrieve your Instagram account if it was deleted.
For a number of reasons, Instagram might block user accounts. The following are the key causes:
Users have complained about your account or content
Mass reporting
Posting without taking a break
Violation of the terms of service or community rules on Instagram
Log in using different IP addresses and devices
Infringements on intellectual property rights or copyright
Your account was unintentionally deleted by Instagram
Do not worry if Instagram abruptly suspends your account for one of the reasons listed above. All you have to do is follow a straightforward process. And it will not take long for you to recover a deleted Instagram account.
In order to recover Instagram account after deleting it, follow these steps:
On your computer or smartphone, launch the web browser.
If you think you inadvertently transgressed the community guidelines, please visit the following support page: https://help.instagram.com/contact/1652567838289083
If you have violated someone else's intellectual property or copyright, notify them at https://help.instagram.com/contact/437908793443074
Enter all the information and hit "send." Wait for the reply.
Then you are done.
In the event that you forgot your Instagram password. You can reset your Instagram password. By selecting Forgot password, reset it, and then adhere to the reactivation procedures.
Deleted Instagram Account Recovery Before 30 Days
Some users might think that it is impossible to recover permanently erased Instagram accounts. But they are mistaken.
Users frequently regret such mistakes after making them unintentionally. Let's say you unintentionally permanently destroyed your Instagram account. Stop being afraid to take risks since Instagram has the solution in its toolbox to help you.
How can I log in to my deleted Instagram account?
When you delete your Instagram account, a window explains how long it will take to restore it. An account on Instagram can be deleted after 30 days. Therefore, the account will not be permanently closed before the first 30 days.
Therefore, a user must get back into his account if he changes his mind and wants to log in to the deleted Instagram account. Keep in mind to retrieve deleted Instagram inside the allotted period. If not, it will be unable to restore the Instagram account.
The method is listed below to recover a deleted Instagram account:
Open the Instagram application.
To sign in, enter your username and password.
If you want to recover a deleted Instagram account or stop it from being erased, use the "Keep account" option.
Ways to restore a deleted Instagram account
Only users who have not gone past the 30-day mark are eligible to follow these steps.
The user will not be granted access if they try to recover a completely deleted Instagram account or log into their account after the 30-day limit has passed. A message indicating "account not found" will appear after his trial, preventing access to his account. As a result, an Instagram account that has been permanently erased cannot be recovered.
You can regain a deleted Instagram account unless Instagram deletes it permanently. Request the restoration of your deleted Instagram account if Instagram unintentionally prohibits it. Additionally, make sure Instagram did not delete your account because you violated its terms of use or community guidelines. A remote chance of recovery could exist in that case.
How to Get in Touch with Instagram Support
You might be able to restore a deleted Instagram account by getting in touch with the Instagram customer support team. Please pay close attention to the methods below in order to recover an Instagram account that has been permanently deleted:
Launch your browser and navigate to the following address: https://help.instagram.com/contact/1652567838289083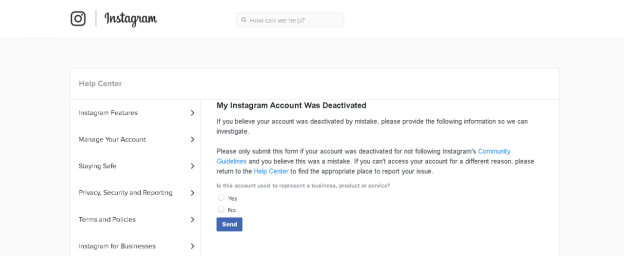 It will ask if the account was used to represent a business, a product, or a service? You must provide a Yes/no response.
If your account was personal, select NO. If not, choose YES.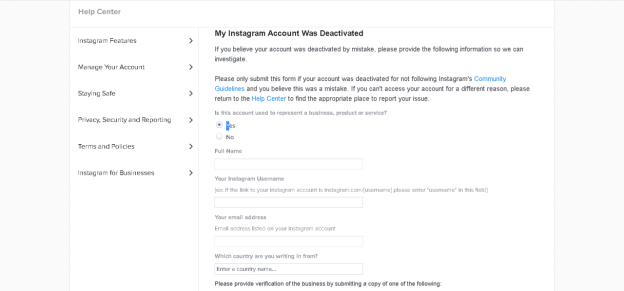 A form will then show up after that. You must complete the following information on the form:
Type your entire name, as it appears on Instagram.
Provide your exact Instagram username.
Enter the email address that was registered when you created your Instagram account.
Enter your nation. Enter the name of your nation and choose it from the drop-down menu.
Upload a business document to confirm your information (If you use Instagram for business).
In order to submit your form, click "Send."
After submitting the filled form, the Instagram customer service team will contact you within 48 hours with a response. This email includes instructions and a secret code.
How to Retrieve a Permanently Deleted Instagram Account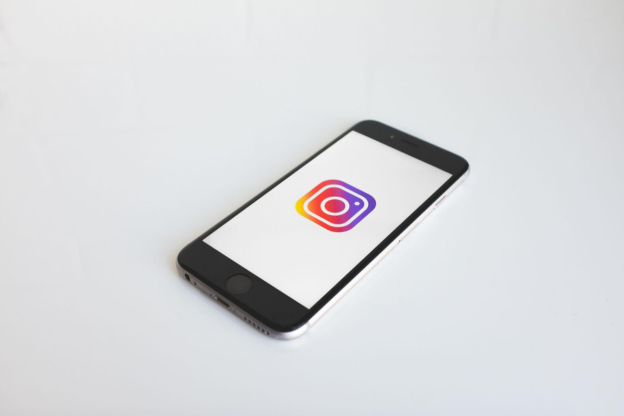 To recover a deleted Instagram account, you must follow the provided procedures. The steps to responding to the email are as follows:
Pick up some A4-sized, fresh white paper.
Write down your entire name, Instagram username, and the secret code you were given in bold type.
You remember the following as you take a clear, steady, well-lit photo of yourself holding the A4 sheet:
You should be able to see your hands, face, and the A4 piece of written paper you are holding.
The code, username, and full name should all be prominently written on the A4 paper you are holding.
Finally, reply to the support claim email with the snapped photo in JPEG format.
In the event that your Instagram account is momentarily disabled or compromised. The account restoration process will take two to three days.
Instagram will then offer you a link to reclaim your terminated, deactivated, or disabled account. Click on the Link provided by the Instagram team to restore a permanently deleted Instagram account.
Conclusion
Unfortunately, there is no backup method or third-party Instagram recovery application to restore a deleted Instagram account if the aforementioned methods do not work. However, you do not have to give up—just make a new one and voila! The same email address can be used to create a new Instagram account. If no other Instagram user has already used it, you may also use your old username.
Frequently Asked Questions
Why has Instagram disabled my account?
Instagram can disable your account for a number of reasons. For example, it could be due to repeat intellectual property violations or misleading content. Sharing fraudulent information is another major reason why Instagram disables most accounts. If you are unsure why your account was disabled, contact Instagram support or if you are looking for ways to reactivate your Instagram account then read the above post for detailed steps.
How long does temporary disable last on Instagram?
If you disable your Instagram account on your own then it could last for an indefinite period or until you log in again into the account. If your account has been disabled temporarily by Instagram, then the ban will likely expire after 48 hours.
How do you know who reported your account on Instagram?
All kinds of reports, except the intellectual property infringement report, stays anonymous on Instagram, meaning you can never know who reported your account. For intellectual property-related reports, Instagram sends the reported user a copyright claim message along with the user id of the person.