Are you interested in driving more leads for your HVAC business? If so, then you need to focus on SEO. HVAC SEO is the process of optimizing your website and online content to rank higher in search engine results pages (SERPs), making it more likely that potential customers will find your business when they're searching for HVAC services.
In this guide, we'll share actionable tips on how to grow your HVAC business with free leads through SEO. By following these tips, you can increase your visibility online and attract more prospects who are ready to do business with you. So let's get started!
Getting your SEO up to the mark takes time and effort, but it helps to reduce the search engine ranking challenges against your competitors over time. You can try DIY SEO tips to do so or opt for HVAC SEO services from a reputed company.
What is SEO for HVAC Companies?
The addition of HVAC to the beginning of "SEO" does not alter the process of SEO in any way that other normal SEO functions do. SEO refers to the process of increasing website traffic by improving visibility on search engine results pages. Depending on the niche, audience, competition, or website, each SEO campaign has unique factors.
All SEO campaigns, however, have the same goal in mind: to increase awareness and rank higher in SERPs. When it comes to SEO for HVAC contractors, it simply focuses on various onsite and offsite recommendations to help HVAC companies rank higher on SERPs than their competitors. When HVAC companies use SEO through various SEO company services, the site's visibility in organic search and traffic improves.
Importance of HVAC SEO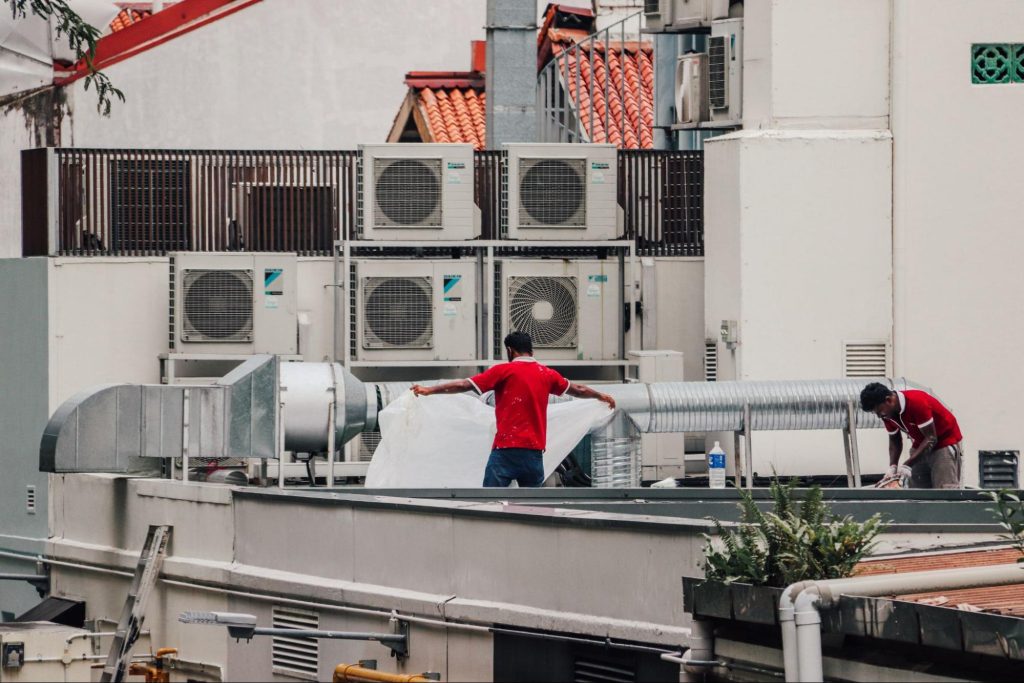 HVAC marketing strategies used to rely on print advertising, word of mouth, and even billboards to spread awareness. People nowadays clearly turn to the internet and search engines for guidance or information when looking for HVAC services. Google or online directories have replaced the yellow pages that used to arrive at your door.
Using SEO for HVAC companies generates free website traffic for your company. It also provides prospective customers with quick results that will benefit your company in the long run. SEO for HVAC boosts your keyword rankings on Google and other search engines, allowing your company to stand out from competitors in your industry and area. HVAC companies can expect to fall short of the online digital marketing benefits available to them if they do not invest in SEO.
A competitive analysis will show you how you compare to your top three competitors in your service area. Typically a competitive analysis includes:
Identifying local HVAC competitors
Comparing ranking pages and website with competition
Custom HVAC SEO recommendations for improving keyword rankings, increasing website traffic, and filling the top of your sales funnel with high-quality, serviceable leads.
The code and structure of your website can have a significant impact on your online visibility and is an important component of growing your business through SEO. You must ensure that search engines can easily find, crawl, and index your website. You must also strive to achieve the following:
Make your website as fast, secure, and mobile-friendly as possible.
Audit and modify the code and structure of your website to align with leading HVAC SEO best practices.
Install Google Analytics and customized call tracking on your website to track the source of new customer leads and make data-driven marketing recommendations for your HVAC company.
Website Optimization And Content
On the internet, homeowners search hundreds of different keyword variations to find a local HVAC contractor. Because Google ranks web pages (not websites), you must create web pages with unique, noteworthy, and SEO-optimized content. Ideally you should:
Periodically update your website with new, locally targeted content to boost your local search rankings and provide a consistent user experience. As part of an optimized HVAC content marketing strategy, you should publish SEO-optimized website assets such as infographics, blog posts, custom imagery, and more.
Improve your website and content for voice search and smart home assistants such as the Amazon Echo and Google Home.
Create backlinks to your website using white-hat SEO techniques to avoid being penalized by Google.
Local SEO connects your company with homeowners in need of a heating and cooling company. Your SEO strategy will include local SEO and will accomplish the following:
Locating and auditing existing business citations on websites such as Google Business Profile, Yelp, Facebook, Angie's List, and others (including industry-specific directories)
Optimize your HVAC company's Google Business Profile by performing monthly check-ins on your business address and service area, phone number, maps listing, business hours, questions and answers, reviews, and other information.
Developing and implementing lead generation strategies.
Also, Read: 8 Best Local SEO Tools to Make Your Business Rank Higher in 2023 
Is your website loading in under three seconds? You risk losing traffic, leads, and sales if your website loading time is higher. An optimized website will ensure that Google and other search engines notice it as quickly as possible and also promote user retention. Hence, your website should be optimized to load quickly on desktop, tablet, and mobile devices. You can do this by implementing the following:
Optimizing large image files and other visual elements that are slowing down the load time of your website
Utilizing best-in-class website hosting services
Editing your website's code to remove third-party scripts and other elements that are slowing it down
You are already the HVAC services expert in your market, but does your online reputation accurately reflect your real-world knowledge? An experienced SEO company can assist you in organically increasing the number of reviews on Google My Business and other online directories. Review generation and management services generally include the following:
Automating the review generation process allows you to get more reviews without having to hire more people to manage them.
Always keep an eye on your online reputation.
Responding to positive and negative customer reviews on your company's behalf
Analytics Monitoring And Reporting
You cannot win a business game if you do not know the score. You should always track, test, and tweak your SEO campaigns to improve performance. This can be done at regular intervals depending on your marketing publication frequency and other tasks. This includes the following:
Installing Google Analytics and customized phone call tracking to monitor your website's lead flow and customer activity
Keyword tracking and reporting
Connecting the performance of your SEO campaign to your bottom line, giving you complete transparency into the ROI of your campaign
What Should You Pay Attention To When Doing HVAC SEO?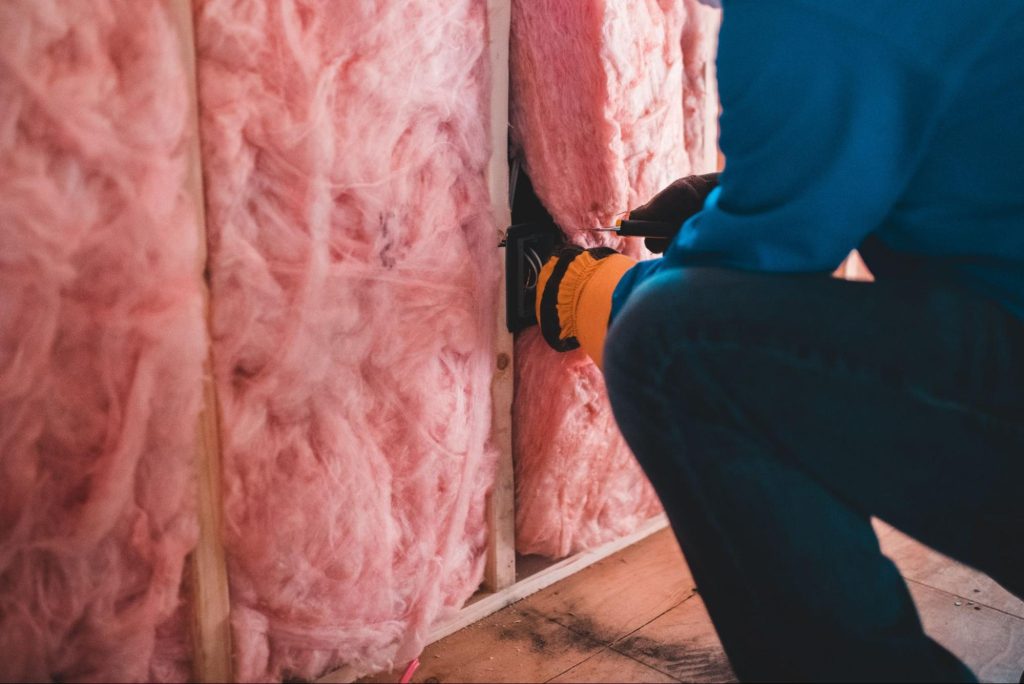 Keywords assist search engines like Google and Bing in determining the relevance of a web page to a search. Understand what potential customers are looking for and incorporate target keywords into your HVAC website design.
If you own a business in California, for example, HVAC keywords could include "California HVAC," "HVAC for hire in California," "California cooling company," or "California AC repair."
These keywords should be used throughout your website in headers, blog posts, and HTML computer codes. Keywords should be used naturally and not excessively. Conduct keyword research to identify key topics, words, and phrases that will benefit your users and your website. If you want your website to rank for multiple keywords, SEO experts recommend creating separate web pages.
When it comes to HVAC SEO, a combination of low-hanging fruit opportunity keywords and local-focus keywords works best to attract organic traffic that converts.
Low-hanging fruit keywords are typically those with low-to-medium search volume and low keyword difficulty; they enable sites to increase organic traffic and establish authority in Google. Once the domain authority of the site has increased, it is possible to shift to keywords with higher search volume and keyword difficulty.
Use on-page SEO to incorporate fresh, high-quality content into your HVAC website design to make it rank-worthy. Because search engine results rank web pages rather than websites, SEO content marketing firms advise posting unique content on multiple web pages.
Consider using blogs, seasonal tips, or other educational content to add new, high-quality content to your website. Blogs can help you rank for long-tail keywords or unique keyword phrases. Remember that YouTube videos can help improve page optimization and user experience.
Everything on your website, including HTML, should point back to your target keywords. HTML, or Hypertext Markup Language, defines the content of your website so that it can be displayed correctly in a browser.
HVAC SEO keywords should be used in your website's URL as well as other HTML elements such as meta title tags. Meta tags, which provide information about the webpage, are read by search engines and web crawlers. Maintaining consistency and focusing on the smallest details on your website gives you increased web visibility and, ideally, more HVAC leads.
The acronym E-A-T stands for expertise, authority, and trust, and it refers to how customers perceive your company. Do they believe you? Do they believe you are the best candidate for the job? This is particularly critical in the HVAC industry. Customers must have faith in you before you enter their home to repair their furnace or air conditioner. And Google considers E-A-T in order to provide the best results for their users.
Improving E-A-T increases your credibility as a reliable HVAC company for customers to choose. You will never rank on the first page of search results if you do not work on improving your E-A-T. So, how do you construct your E-A-T?
Keep in mind that establishing authority through SEO takes time. No matter how hard you try, SEO does not happen overnight. It is built over time through a combination of content marketing, link building, guest blogging, social media marketing, and other activities. But begin with your website's content and copy! Make certain that the copy, posts, videos, and photos on your site are genuine and trustworthy. Also, keep your message consistent across all of your websites and social media profiles. Quality and consistent content is the most effective way to build E-A-T.
Nobody wants to be kept waiting on a slow website. According to statistics, one in every four visitors abandons a website that takes more than three seconds to load.
Maintain a quick and easy-to-use website so that customers can find the information they require. This is particularly important for customers looking for an HVAC company because their heater or air conditioner requires immediate repair and they might not want to wait for a website that takes too long to load.
Optimization for Mobile Devices
Because mobile devices account for over 51% of the total Google searches, make sure your website is mobile-friendly.
When someone searches for HVAC services in their area on their smartphone, make sure your website is near the top and visitors can find important information. Design your site for mobile users so that they can easily scroll and click. Check out Google's mobile-friendly test to see how your website performs.
Use local SEO in your marketing strategy to generate more leads. Over 87 percent of homeowners find a professional by searching online, so fine-tuning your SEO strategy to include local keywords benefits your company.
To begin, ensure that your company information is correct on Google Business Profile. This ensures that your business appears in local searches and maps.
Also, Read: A Complete Guide to Local SEO for New Business Owners
The more accurate your business citations and local listings are, the more likely people will find your HVAC company via search engine rankings.
List your business on review or directory websites such as Yelp, HomeAdvisor, or Angie's List. These can provide backlinks, which are an important component of off-site SEO. Backlinks, in essence, give your company more credibility.
Link building, or the process of other websites linking to yours, can help you increase your online visibility. Quality links indicate to search engines that your site is credible and trustworthy, which can increase organic traffic.
Here's a list of local citations for your HVAC website:
Backlinking for HVAC Websites
Backlinks are the foundation of SEO because they are a major ranking signal. Backlinks can be obtained by having other websites and blogs link back to your website. Google, on the other hand, recognises when businesses pay for these links, so always look for linking opportunities that are truly relevant to your business.
Even though this beginner's guide gave you the three most important tips for increasing traffic, backlinks are crucial for ranking high in search engines. Citations in local city government pages, such as a City Chamber of Commerce business listing page, or local press around an event you sponsor, can be used for local businesses.
You should also look for opportunities to guest blog on HVAC blogs or local YouTube influencers who can review your services and link back to your promotional page.
SEO strategies employ methods other than search terms. An active social media presence increases your exposure and provides opportunities for creating backlinks.
Choosing the best social media platform for your target audience, whether it's Facebook, Instagram, Twitter, or YouTube, allows you to stay connected and promote content on your website. This also makes it simple for people to share your content or website links.
Analyzing website metrics can help you improve the effectiveness of your HVAC website and increase conversion rates.
Users' time on the page, bounce rate, navigation, and page views per visit are all metrics. Analyzing website traffic metrics can help you better understand your customers while also providing data to help you improve your website. Analytic tools, such as Google Analytics, can provide detailed information about your website traffic.
HVAC SEO Pricing: Explained
Simply put, the cost of HVAC SEO in your area depends on a number of factors. Regardless of how many tactics a reputable HVAC SEO specialist could use to improve your HVAC business's visibility in local search results, the amount of effort required to achieve your desired results is largely determined by how many other heating and cooling businesses are competing for the same visibility in your geographical area, as well as how much they have already invested in their own digital marketing.
At the same time, it is determined by how well your heating and cooling website is structured, the quality of content it contains, how frequently it is updated, the number of backlinks it has, and so on. See the list of items that need to be assessed and updated to get a better idea of how much effort goes into optimizing a heating and cooling business for search engines.
However, normal HVAC SEO packages cost anywhere between $300 – $1,000 per month depending on the kind and scale of promotion you are looking for. This can largely vary if your business is situated in highly competitive areas like NYC, London or Los Angeles.
Also Read: SEO Pricing Guide: How Much Does SEO Cost?
Conclusion
SEO can be time-consuming, but it's like a long term investment plan. Most HVAC companies are so dedicated to working hard and getting the job done that they do not have time to constantly improve their website and work on digital marketing aspects of the business. PageTraffic can help solve this with our high quality HVAC SEO services. We assist in everything, from setting up to running promotions for your HVAC business.
Frequently Asked Questions
How does HVAC SEO work?
HVAC SEO strategy works the same way, a common SEO strategy would. However, in this case the focus is on a specific industry. It helps SEO experts frame a curated strategy for your business that brings more leads with the best ROI.
How do I promote my HVAC?
Digital marketing is a great way to promote HVAC services in your target areas. It allows you to focus your marketing efforts on key groups that require your services, saving time and money spent on marketing for a generalized group. Such marketing usually involves:
1. Local SEO
2. Email marketing
3. PPC campaigns
4. Website optimization
Why does HVAC need help with SEO?
In today's hyperactive digital environment, it goes without saying that if you are not working to enhance your online business profile, then your competitor is. If you get too late then your business' digital profile might take some time and additional dollars to catch up with your rivals in the industry. The case is the same for HVAC, the sooner you start with digital marketing, the better it is for your business.