Download the new latest official Instagram logo png 2023 transparent. Large & medium Instagram logo bought to our readers specially for those who love Instagram!
In just over a decade, Instagram has grown to serve approximately 500 million daily active users – an astonishing feat of popularity. Instagram has spent so much money on their new Instagram logo PNG 2023 transparent and other branding tactics.
For many years to come, these devoted Instagram users will continue to associate with the brand. Also, the parent corporation, Facebook, and its legendary boss, Mark Zuckerberg, will never stop gaining free attention from local and worldwide media outlets in search of provocative content.
Download > Instagram logo white png
Before 2010, no one could have predicted that a photo-sharing app would be worth billions of dollars and provide revenue for a slew of other businesses. Instagram has grown to such an extent that everyone is looking for Instagram algorithm hacks to get more views. Millions of businesses are operating from the platform with the majority of them being small businesses. These firms gain great trust by sharing their Instagram presence via other mediums. To do this they need the latest Instagram logo and a great social media marketing service. In this post, we have shared the latest logos of Instagram to use in different marketing and branding materials.
New Instagram Logo PNG 2023 Transparent
Instagram Logo PNG can be used for a variety of purposes like:
As media in a blog post
Social media icon
For use in your marketing material
To express your connection with Instagram app
For use in print media
People also download > Instagram logo white png
Latest Instagram Logo PNG Transparent Full Color
This colored PNG of Instagram app can be used across platforms. It is extremely well known among the young generation. The latest instagram logo 2023 has several colors and is typically portrayed on a white background.
Download > Instagram logo white png
Black Instagram Logo PNG Transparent Background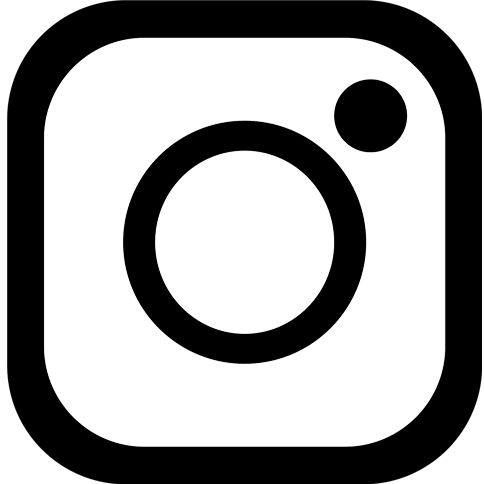 You rarely see a black Instagram logo PNG being used anywhere. But there are instances when you need to use a black logo PNG but cannot find it. Worry not, as we have got the solution with black Instagram logo PNG. This is an excellent option for people who want to use Instagram logo for social media icon placement on their website.
White Instagram Logo PNG Transparent Background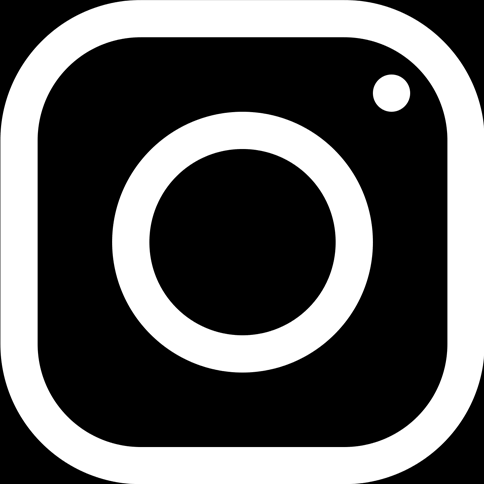 Can you see it? If not, then turn on your browser's dark mode and you will be able to experience this white Instagram logo PNG. As this is a white logo with a transparent background, it is not possible to view it without using a background of some other color. This logo is perfect to use on a website as a social media icon, in marketing material, and for other promotional uses.
Download > Instagram logo white png
Also Read
History of Instagram Logo
Smart business owners understand the importance of logo design and the impact it can have on people as well as their entire corporate identity. As a result, they work hard to keep their logo updated in order to stay current with changes in their sectors. Like many others before it, the Instagram logo has changed over the last ten years. The Instagram logo has gone through three major transformations.
The initial logo was designed in 2010 by co-founder Kevin Systrom. He chose a Polaroid camera with a rainbow stripe to represent what Instagram stood for at the time–photo sharing.
Kevin and his crew, on the other hand, decided to hire Cole Rise, a professional photographer, and designer, later that year. Kevin adored the new logo, which was inspired by a 1950s Bell & Howell camera. Cole Rise's logo design became famous almost immediately, and the company continued to use it until 2016.
When Instagram unveiled its third logo design, the internet exploded with criticism. Despite its appearance, the 2016 logo is an outline sketch of the iconic Polaroid camera image. The rainbow stripes that were prominent in the previous emblem have been eliminated. Despite the negative reaction, the new minimalist logo design has not changed. The new creation was designed by Robert Padbury.
Download > Instagram logo white png
Inspiration Behind Latest Instagram Logo
Logos, especially those of mega-popular apps like Instagram, have been ingrained in our minds. If you change them, you risk losing all of your mental goodwill. Because digital giants lack a physical presence, such as storefronts, their logos, and aesthetic appearance must do all of the work. They must be appealing to us, pleasing to the eye, and emotionally engaging.
It is not enough for a logo to appeal to our conscious brains to achieve that kind of worldwide appeal, especially with a design that may have to last years. It must also appeal to our subconscious minds. Artists, designers, and architects have relied on notions about what makes a beautiful design for thousands of years. These beliefs can harden into norms over time, which may not be as effective as we assume.
The Golden rectangle, for example, has been a favorite of designers since the ancient Greek period, but it was shown to be less effective than we assumed when evaluated with a modern audience. The current Instagram logo was introduced in 2016 after doing a serious overhaul of the existing logo. It was part of Instagram's new brand strategy to promote itself as an open photo sharing social media platform.
Conclusion
Despite all the changes, the Instagram logo retains its design aspect. The ancient Polaroid camera is still represented by the contemporary distorted square and circle. This part of the Instagram logo represents concentration, nostalgia, youth, and recollections. Since its inception, the app has focused on sharing vivid experiences with friends and loved ones. You can download Instagram logo 2023 from this post using it according to the brand guidelines.
Frequently Asked Questions
What does the Instagram logo look like?
The original Instagram logo was a rainbow-striped Polaroid camera knockoff. The new logo contains a sunset-colored backdrop swirl that is meant to represent Instagram's diverse population, as well as a white outline of a camera.
Who designed the Instagram logo?
Cole Rise, a renowned photographer, and designer, created the original Instagram logo. The current logo, which was launched in 2016, was designed by Robert Padbury.
How do I download Instagram icon?
There are several ways of downloading the Instagram icon, the easiest being through this post. Simply right click on the logo image and select 'save as'. Now save the file, and you have the Instagram logo PNG.